Local job offers by NeuroLéman PI's
PhD position on i/EEG correlates of auditory and heartbeat regularity processing in humans

Applications are invited for a PhD position financed by the Swiss National Science Foundation at the Laboratoire de Recherche en Neuroimagerie, in the Department of Clinical Neuroscience of the Lausanne University Hospital (CHUV) and University of Lausanne (UNIL). The position is under the supervision of Dr Marzia De Lucia and in collaboration with the Department of Intensive Care Medicine at the Lausanne University Hospital and Inselspital in Bern and the Epilepsy Units at the CHUV and at the Geneva University Hospital.

For more information: https://sites.google.com/view/marziadelucia/job-announcements
PhD position @UNIFR

Who are we? A multidisciplinary research group in clinical neuroscience, involving neurologists, psychologists and engineers. The research focus is on neuropsychiatric diseases and in particular functional neurological disorders. Our methods include MRI brain imaging, transcranial magnetic stimulation (TMS), electrophysiology (EEG, EMG movement recording), biological analyses (genetics, cortisol) and neurobehavioral tasks. Current research group website: https://www.unifr.ch/med/de/research/groups/aybek/

For more information on the job offer please see here.
Open PhD student position in the Stroke Laboratory, Lausanne University Hospital (CHUV) within the ERA-NET Neuron consortium

Project background:
We are offering an exciting PhD position linking the field of the gut-brain axis with stroke research within the newly funded consortium "BiotaBrainBarrier – Modulation of brain barrier function by microbiota-derived factors in cerebral ischemia". The candidate will be hosted by the Hirt Lab (Lausanne, Switzerland) and collaborate closely with the two other consortium partners, the Benakis Lab (Munich, Germany) and the Mustafaoglou Lab (Istanbul, Turkey),

Job Description
The candidate will investigate the role of metabolites produced by the gut microbiota in the regulation of the blood-brain barrier and in the neurovascular unit damage following ischemic stroke. Research will involve microsurgery in rodents, evaluation of stroke outcome by behavioral and immunohistochemistry analyses and investigation of blood-brain barrier dynamics in collaboration with the two other consortium laboratories and researchers involved in the ongoing translational clinical trial in the CHUV to develop new therapies targeting the microbiota-brain axis to improve recovery of stroke patients.

Your profile:
We are looking for a PhD candidate with a Master's degree in Neuroscience, Biology, Immunology or a related subject, who is interested in joining a team of dynamic scientists to work on experimental stroke and gut-brain axis research. The position is offered from April 1 2023 for 3 years.

Excellent oral and writing ability of English is essential, as the working language in the lab and within the consortium is English. We are particularly interested in an enthusiastic and critical-thinking candidate who works well in a team and is willing to travel to and sometimes work in the other consortium labs.

Experience with one or more of the following areas would be very useful: mouse handling (FELASA certificate) and surgery, confocal microscopy, knowledge in bioinformatics and programming languages (Python, R), and microbiology.

Your workplace
The Stroke Laboratory is part of a comprehensive Stroke Center in the Department of Clinical Neurosciences at the highly rated Lausanne University Hospital (CHUV), and hosted by the Department of Fundamental Neurosciences at the University of Lausanne, providing an outstanding scientific research environment. We offer a highly collaborative, interdisciplinary and international environment, using a broad array of methodologies including animal models, primary cell cultures, confocal imaging and molecular biology. You will be enrolled in the Lemanic Neuroscience Doctoral School (LNDS) of the Universities of Lausanne and Geneva,

Equal opportunity employer statement

The CHUV is an Equal Opportunities Employer and is committed to equal employment opportunities.

Interested in joining us? Please submit your CV/resume including job-related skills and list of publications, two letters of reference and a one-page statement of research interests to Prof. Lorenz Hirt (Lorenz.Hirt@chuv.ch). All applications must be submitted by e-mail by January 22nd, 2023.
RESEARCH ASSISTANTS @ Campus Biotech Geneva (09/2022)

The Functional Brain Mapping Laboratory (FBMlab, https://neurocenter-unige.ch/research-groups/christoph-michel/) directed by Prof. Christoph Michel, Department of Basic Neurosciences at the Faculty of Medicine, University of Geneva, is opening 2 research assistants (RA) positions as a part of a project on Improvement of Autobiographical Memory in Mild Cognitive Impairment, directed by Dr. Lucie Bréchet in collaboration with Prof. Giovanni Frisoni.
Summary of the project
We will evaluate brain activity during autobiographical memory (ABM) ecologically valid tasks using high-density electroencephalography (hdEEG) in cognitively-unimpaired younger and older adults and age-matched individuals with Mild Cognitive Impairment (MCI). We will then employ personalized, multi-channel Transcranial Alternating Current Stimulation (tACS) to modulate brain oscillations and evaluate the impact on ABM.
Description
The RAs will recruit healthy participants, prepare the personalized memory tasks, apply tACS and collect behavioral, MRI, and hdEEG data. In addition, the RAs will be in charge of the REDCap database.
Candidate requirements
The ideal candidate must:

have a MSc degree in neurosciences, psychology, or equivalent
have an acquired knowledge of basic EEG collection and analysis (at least pre-processing, knowledge of Cartool software ideal)
be motivated, know how to work independently and in a team
have a first-level knowledge of programming (Matlab, R, Python)
have a professional level of French and English
have a previous solid experience with a healthy and clinical population
have to work in synergy with personnel at the Memory Center, HUG
Period
We offer a competitive UNIGE/HUG salary. The positions are available immediately.
Contact
If interested, please contact Dr. Lucie Bréchet (lucie.brechet@unige.ch) and send a motivation letter, CV, diploma, and 1-2 references.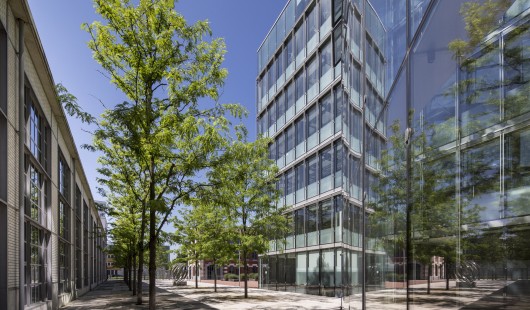 ---
More local and non-local jobs in neuroscience
"Managed" by the NeuroLeman community:
Other job portals:
Psychoneuroxy (academic and research jobs and vacancies in schools of psychology and neuroscience)
NeuroJobs (SfN career center)
Cheeky Scientist Association (job search training platform specifically for helping PhDs get hired into industry careers)

---