The Annual Meeting of the NeuroLeman Network and Doctoral Schools (NLN'23) will take place on September 1 & 2, 2023, this time in the beautiful Villars Alpine Resort in Villars-sur-Ollon. This year's organizers are Johannes Graeff and Brian McCabe from the BMI-EPFL.
>>>The NLN program and abstract book are ONLINE. <<<
Plenary lectures will be given by:
– RAM MADABHUSHI (DEPARTMENT OF PSYCHIATRY, UNIVERSITY OF TEXAS SOUTHWESTERN MEDICAL CENTER, DALLAS, USA)
– EUGENIA CHIAPPE (CHAMPALIMAUD CENTRE FOR THE UNKNOWN, LISBON, PORTUGAL)
Several NeuroLeman Junior PI's will talk about their work and career:
– ANA MARIJA JAKSIC (EXPERIMENTAL EVOLUTIONARY NEUROBIOLOGY LAB, EPFL)
– VALERIO ZERBI (EPFL & CIBM)
– ILARIA SANI (THE ATTENTIVE BRAIN LAB, UNIGE)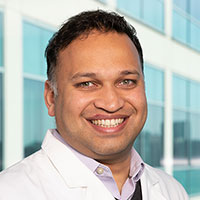 >>> NeuroLeman PhD candidates will present their research projects in poster and short talk sessions
As usual, there will be plenty of time for scientific exchanges, getting to know peers, finding symbioses and …. FUN! Looking forward to meeting you there!
>>> Meeting registration is closed <<<

In case you forgot your credentials, please send an e-mail to lnds@unil.ch.
NOTE:
– The meeting is free of charge for PhD candidates of the local doctoral programs in neuroscience (EDNE, LNDS and more …).
– LNDS candidates beyond the first year of PhD are obliged to submit an abstract.
– Credit validation for LNDS & EDNE doctoral candidates: Attending the retreat earns 1 ECTS credit under the condition that doctoral candidates must (1) be first authors on a poster/presentation (2) and write a one-page document summarizing what they newly learned from the discussions and poster presentations of other participants. The document should be sent to the respective school coordinator (EDNE OR LNDS). In total, up to 2 such ECTS credits can be earned.
.
---
Each year, our annual meeting hosts several awards for the NeuroLeman PhD candidates and alumni to value their work and professional development.
Awards for the best oral and poster presentations @ NLN
Awards of the Jean Falk-Vairant Foundation for the best basic and the best clinical neuroscience poster / oral presentation
NeuroLéman Network Awards for the best oral and the best poster presentation
---
Award of the Amicitia Association
The Amicitia Association awards an Excellence Prize in recognition of outstanding scientific research in all areas of neuroscience. The aim of the award is to support graduates from the doctoral programs in neuroscience in the Lemanic area who are continuing their scientific career in an international academic institution.
Please see the website of the Amicitia Association for more information and application procedures.
---