Annual Meeting of the NeuroLeman Network and Doctoral Schools (NLN)
When: September 1-3, 2022
Where: Diablerets, Maison de Congrès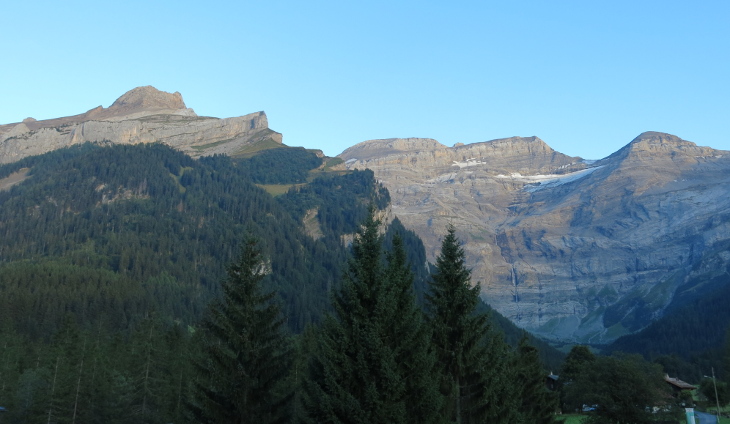 While September 1 will be a day for NeuroLeman PI's to meet and discuss, September 2 & 3 will be dedicated to lectures, encounters, presentations and social activities for PhD candidates and PI's in common.
The meeting is free of charge for PhD candidates of the local doctoral programs in neuroscience.
LNDS candidates beyond the first year of PhD are obliged to submit an abstract. 1/2 ECTS is granted for a poster or oral presentation.
EPFL doctoral programs usually grant an ECTS for oral or poster presentation.
For meeting registration, please click here. Once you created your user account, you can directly submit your abstract here.
In case you forgot your credentials, please send an e-mail to lnds@unil.ch.

– Registration with poster or talk before August 1, 2022 (maximal abstract length 250 words).
– Registration without abstract before August 15, 2022 (early registration yet appreciated to ease logistics)

Credit validation for LNDS & EDNE doctoral candidates: Attending the retreat earns 1 ECTS credit under the condition that doctoral candidates must (1) be first authors on a poster/presentation (2) and write a one-page document summarizing what they newly learned from the discussions and poster presentations of other participants.
The document should be sent to the respective school coordinator (EDNE OR LNDS). In total, up to 2 such ECTS credits can be earned.
The meeting program is NOW ONLINE and hosts several highlights:
Plenary lecture and discussion with Tom Stafford (Associate Director of the RoRi Consortium, Lecturer @ Sheffield University, UK)
Talk by Valentina Borghesani (new SNF professor @ FPSE-UNIGE)
Talk by Corinne Benakis (LNDS alumna; now @ LMU Munich, Germany)
Talk by Gabrielle Pouchelon (LNDS alumna; now @ Cold Spring Harbor Lab, US)
Talk by Shanaz Diessler (LNDS alumna; now project leader and entrepreneur-a)
Data blitz presentations of NeuroLeman PhD candidates from selected abstracts
Plus: Science career roundtable with NeuroLeman junior PI's
Plus: Lunch and apero poster sessions for extended discussions with peers
Plus: The famous Diablerets dinner and bar crawl
---
Each annual retreat hosts several awards for the NeuroLeman PhD candidates and alumni to value their work and professional development.
Award of the Amicitia Association
The Amicitia Association awards an Excellence Prize in recognition of outstanding scientific research in all areas of neuroscience. The aim of the award is to support graduates from the doctoral programs in neuroscience in the Lemanic area who are continuing their scientific career in an international academic institution. Please see the link above for more information on the award and this year's awardee.
---
Awards of the Jean Falk-Vairant Foundation
The Foundation Jean Falk-Vairant each year attributes two prizes during the meeting, i.e.
– for the best poster or oral presentation in fundamental neuroscience
– for the best best poster or oral presentation in clinical/applied neuroscience.
---
Background and history of the retreat
Since 2004 the Lemanic Neuroscience community gathers once a year for a retreat, a meeting bringing together PIs, postdocs and PhD candidates from all neuroscience labs in Geneva, Lausanne and Fribourg. The meeting used to be primarily organized as a graduate student activity of the LN Doctoral School of the Universities of Lausanne and Geneva, and the EDNE candidates at the EPFL. The then-called Lemanic Neuroscience Annual Meeting (LNAM) took place every year in the mountains of Les Diablerets following the summer break, and lasted one and a half day.
Since 2004, the neuroscience community around the Lake of Geneva (and beyond) grew a lot; many new research entities were founded and PI's attracted to the Lemanic area. To accommodate the growing neuroscience network, the NeuroLéman Network was established, the annual retreat changed its format in 2019, and became the Annual Meeting of the NeuroLéman Network and Doctoral Schools (NLN) spanning 2.5d in order to foster more extensive interactions between junior and senior scientists around the Lake of Geneva (and beyond). While the first meeting day is meant for discussions among NeuroLéman PI's, the following days are dedicated to a common scientific and social program for PhD candidates and PI's. Every year, the meeting program is organized by a team from one of the institutions associated with the NeuroLéman Network. With talks by national and international speakers, lively discussions, short talks and poster presentations of PhD candidates, science is of course the core purpose of the meeting, but the meetings also leave time for social activities and finding symbioses with peers so far not known.
After a successful first NLN edition, unfortunately Covid kicked in, and the meetings in 2020 and 2021 became short-cut versions … (Parts of the) NeuroLéman Network could meet in person at Campus Biotech in September 2020, and in a more extended online meeting in Gathertown in May 2021 we could meet and discuss with the help of our small avatars.