The Annual Meeting of the NeuroLeman Network and Doctoral Schools (NLN) took place on September 1 as a day for NeuroLeman PI's to meet and discuss, while September 2 & 3 were dedicated to lectures, encounters, presentations and social activities for PhD candidates and PI's in common. 
A mixture of lectures, poster sessions, discussions, good food and new encounters were seemingly great fun for the NeuroLeman bunch.
We wil be back in 2023, on August 31 for the PI day, and on September 1 & 2 with event for the NeuroLeman junior and senior scientists. Looking forward!
The program and the abstract book of the 2022 meeting are online:
– NLN Program 2022
– NLN Abstract Book 2022 (incl. poster numbers)
---
Each year, our annual meeting hosts several awards for the NeuroLeman PhD candidates and alumni to value their work and professional development.
Awards for the best oral and poster presentations @ NLN
Awards of the Jean Falk-Vairant Foundation for the best basic and the best clinical neuroscience poster / oral presentation
NeuroLéman Network Awards for the best oral and the best poster presentation
---
Award of the Amicitia Association
The Amicitia Association awards an Excellence Prize in recognition of outstanding scientific research in all areas of neuroscience. The aim of the award is to support graduates from the doctoral programs in neuroscience in the Lemanic area who are continuing their scientific career in an international academic institution.
In 2022, the award went to Beatrice Barra (on the photo with the representatives of the association).
Please see the website of the Amicitia Association for more information and application procedures.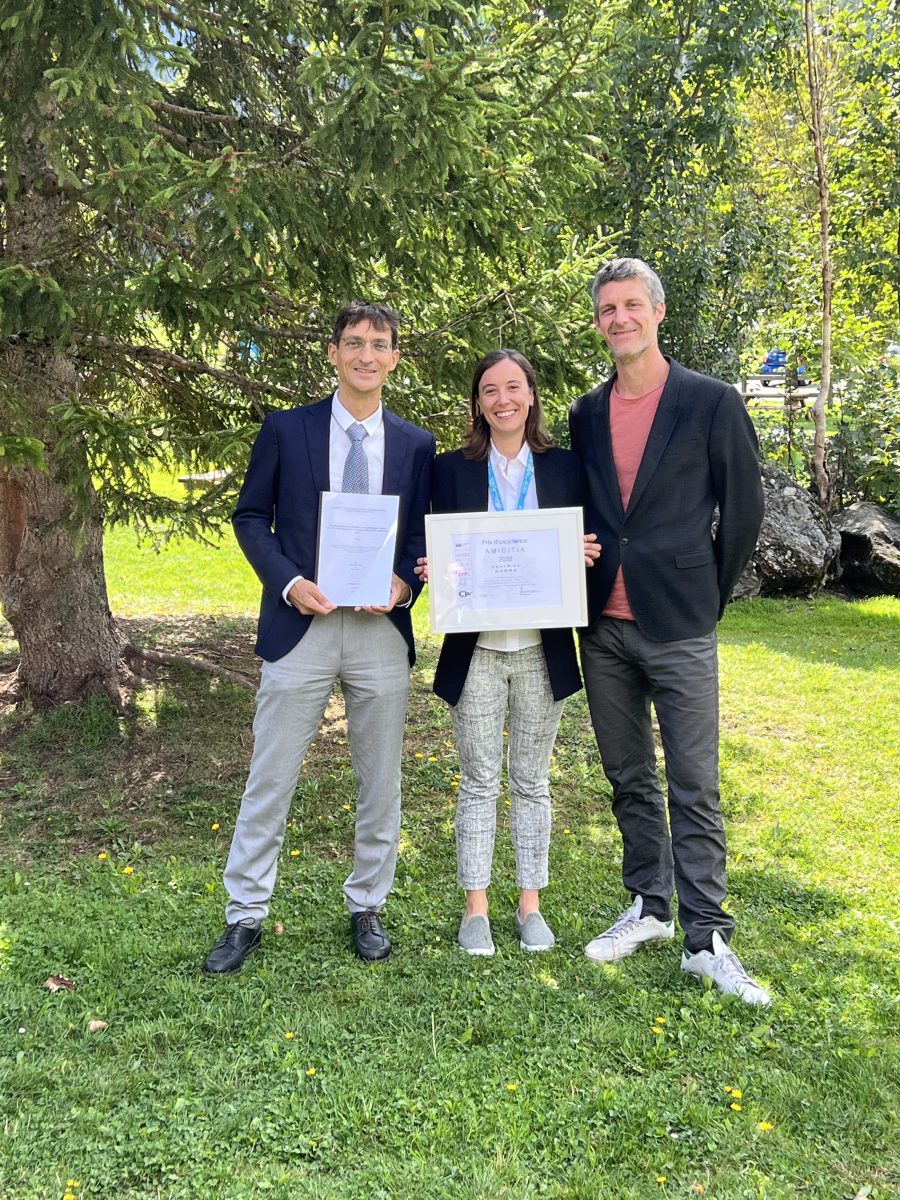 ---