Biography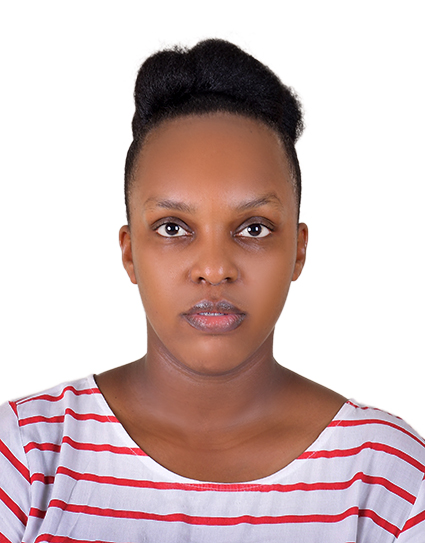 Naomie Kayitesi holds a bachelor's degree in Civil engineering (2011- 2015) from the University of Rwanda, and a master's degree in Water Engineering, specialization of Land and Water Development (2017- 2019) from the Institute for Water Education, IHE Delft, the Netherlands.
She is currently a PhD candidate in the Geostatistical Algorithms & Image Analysis (GAIA), Institute of Earth Surface Dynamics (IDYST) in the University of Lausanne, Switzerland. Her research focuses on Modeling River hydro-morphological responses to Land Use Land Cover Change in Tropical Regions, using Remote sensing methods and hydrological models.
Work experience
Since 2015, Naomie worked with different local and international organizations in the water and Forestry program within the East and Southern Africa, with the following experience:
2 years' experience in monitoring and evaluation: Application of both statistical and GIS and remote sensing for monitoring the impact of landscape restoration and integrated water resources management (IWRM) interventions.
2 years' experience in research: researches for assessing the landscape restoration opportunities, using different components, including the Multi-criteria and socio-economic analysis. Time series analysis using satellite imageries to analyse the impact of LULCC on water resources.
3 years' experience in water engineering and construction: design, quality control and supervision of construction works of storage facilities, irrigation infrastructures and water supply schemes.
Grants and Programs
Publications
Language
English (Fluent)
French (Fluent)
Kinyarwanda (Native)
Contact
Institute of Earth Surface Dynamics (IDYST),
UNIL-Mouline
Geopolis building, Office 3247
University of Lausanne,
1015 Lausanne, Switzerland
naomie.kayitesi@unil.ch