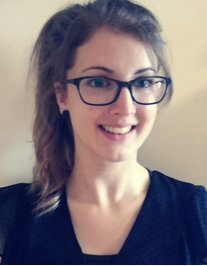 Vanessa is a bench-trained biomedical scientist who is now working as a data analyst for clinical and genetic data in Parkinson's disease.
She received her undergraduate degree in Biology in 2016 from the Philipps-University of Marburg and went on for a 6 month's Research Assistant position in Parkinson's research at the University Hospital in Aachen (both Germany). Vanessa completed her Master of Research degree in Biomedical Sciences and Translational Medicine at the University of Liverpool, UK where she investigated protein-protein interaction networks of neurological disorders (HSPs, XLMRs). She was a Research Assistant for the 2017 Wellcome Trust Sanger Institute course for protein-protein interaction networks, teaching the Yeast-Two hybrid (Y2H) screening method.
Since November 2017, Vanessa has been working as a PhD student in Neuroscience at the University of Glasgow and is part of the Tracking Parkinson's team – the world's largest long-term follow-up study into the disease. Her PhD project aims to investigate L-dopa responsiveness in Parkinson's patients which is also embedded in the diagnostic criteria of the disease. She visited the group for 6 weeks to strengthen her understanding in GWAS methodologies and follow-up analyses and continues to be supervised by Zoltán Kutalik on this project.