Dear readers,
Get ready…
For MUSE's biggest edition EVER!
This semester, the creativity and motivation of our department, our faculty, our university has been incomparably contagious, heart-warming, and wonderful.
We are inviting you to take part in this delightful world by reading this semester's MUSE issue.
This edition includes students' funniest comments on their experience coming back to uni, a list of all the fun stuff related to English that you can do around and outside of university, as well as your teachers' very special Christmas wishlists. It also features a wonderful interview with Enrico, from Anthropole's stationary shop, that we know you will just love. But mainly, this edition's highlight is its beautiful poetry.
This semester, MUSE organised a Poetry Competition, which was generously sponsored by the English Book shop Books Books Books* in Lausanne. The grand total of 21 poems were entered into the competition! We thank everyone for their absolutely beautiful submissions. After careful and difficult consideration, our judges eventually selected three winning poems: 1) "NONNA" 2) "I am the earth my mother walked on" 3) "India Pale Ale". Congratulations to their authors!
Have a look!
We can't wait to hear from you again next semester.
With love,
The MUSE Team
*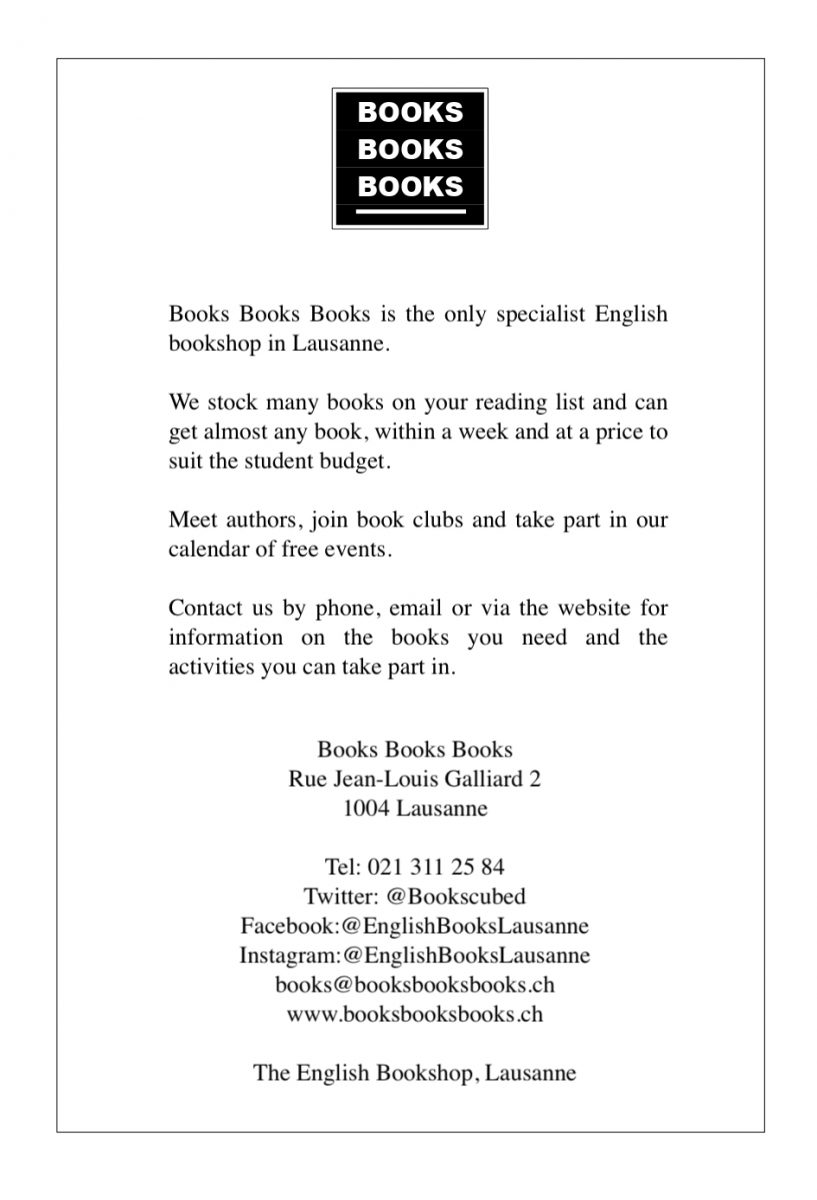 Disclaimer: all opinions expressed within MUSE articles are those of their authors, not of MUSE or UNIL's English department or any of its members