A two-storey house located in a large wooded area was destroyed by a landslide on November 5th 2014 in the canton of Ticino. The two occupants, a mother and her three years old daughter,  were killed.
Shortly after 6:00 pm, a 1'000 m3 landslide composed of mud, trees and rock masses flew over 150 meters and hit a house of the Bombinasco village, 10km West of Lugano. Eighty people (rescuers, firefighters and sniffer dogs) worked all the night in the rubble and found the two victims at 4:30 am the following day.
Strong rain precipitations occurred before and during the event on the area of Lugano. A road close to the drama location was buried by a landslide few hours before.
Sources: 24heures, 20minutes and blick.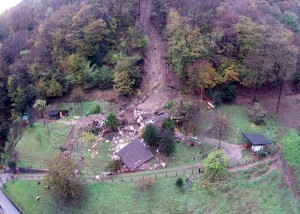 Rescue Media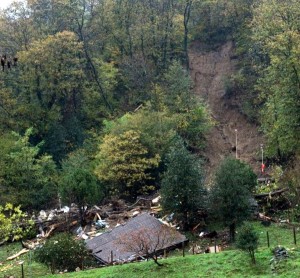 Keystone/Gabriele Putzu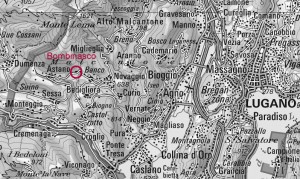 Copyrights Swisstopo