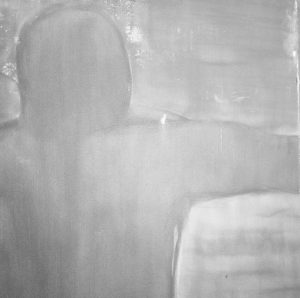 Image: © Céline Naito.
Author: Céline Naito.
Giant Empty
John Jasperse Company, Wexner Center for the Arts, Nov. 2001
The last lights of the day,
A city.
Any urban decay
Looks empty.

Like stones in a Zen garden,
Buildings aligned
Are forgotten.
Giants are all around,
Dancing their non-feelings.
Life is a wound,
Movements are burning.

The remnants of an ancient time,
Are dressed in deformity.
Nakedness is no crime,
In a quiet fury.
In every urban area,
Giants too have insomnia.
---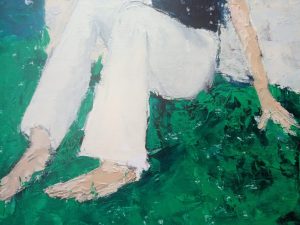 Image: © Céline Naito.
Author: Céline Naito.
Corona Feast
Delightful things today.
A myriad of birds chirping at the sky, fully theirs.
Dormant cars left unheard, even here in the forest.
The hooves of a deer and then, a rustle of leaves
A shadow at first and then, it all became clear,
It stopped, just to make sure it was you
Then fled
The glimmering light and the leafless trees,
Back to the stag in your mind.
Bees humming,
Which turned out to be ants,
So many red and black ants,
Going about their things
Among the crispy leaves.
A trail of criss-crossing echoes surrounds them.
Leaves pushing their own green birth,
While the painter's forsythia
Proudly produces its yellow.
And the poor bug that fell on my laptop
On the table this evening
Its wings burned for wanting too much.