Create your ORCID profile (if you don't yet have one) on https://orcid.org and log into Unisciences (link at the bottom of the page). Watch the video above to find out why it is a good idea to create your ORCID profile and link it to Unisciences.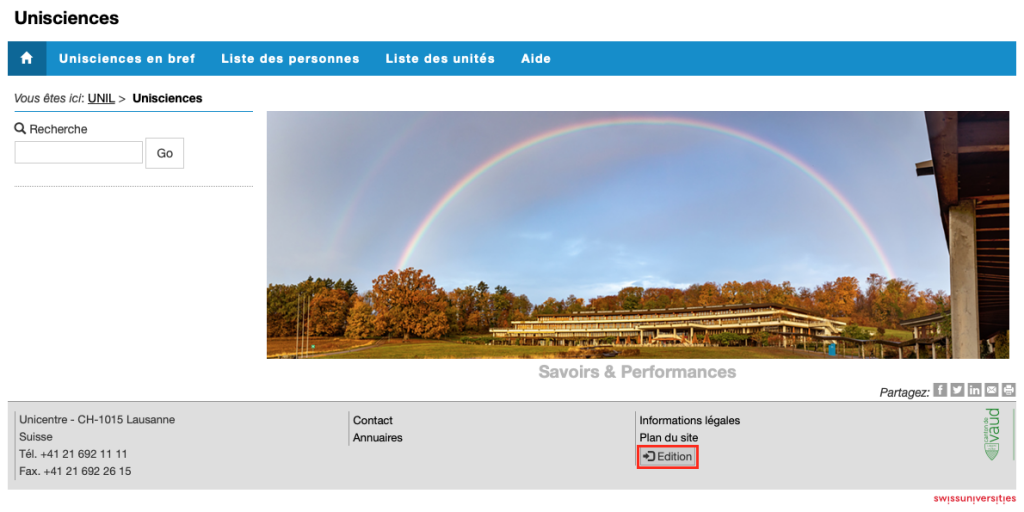 Press the "create or link your ORCID iD" button:
Allow UNIL to access your ORCID profile. If you were not logged in to ORCID, you will first be prompted to authenticate in ORCID.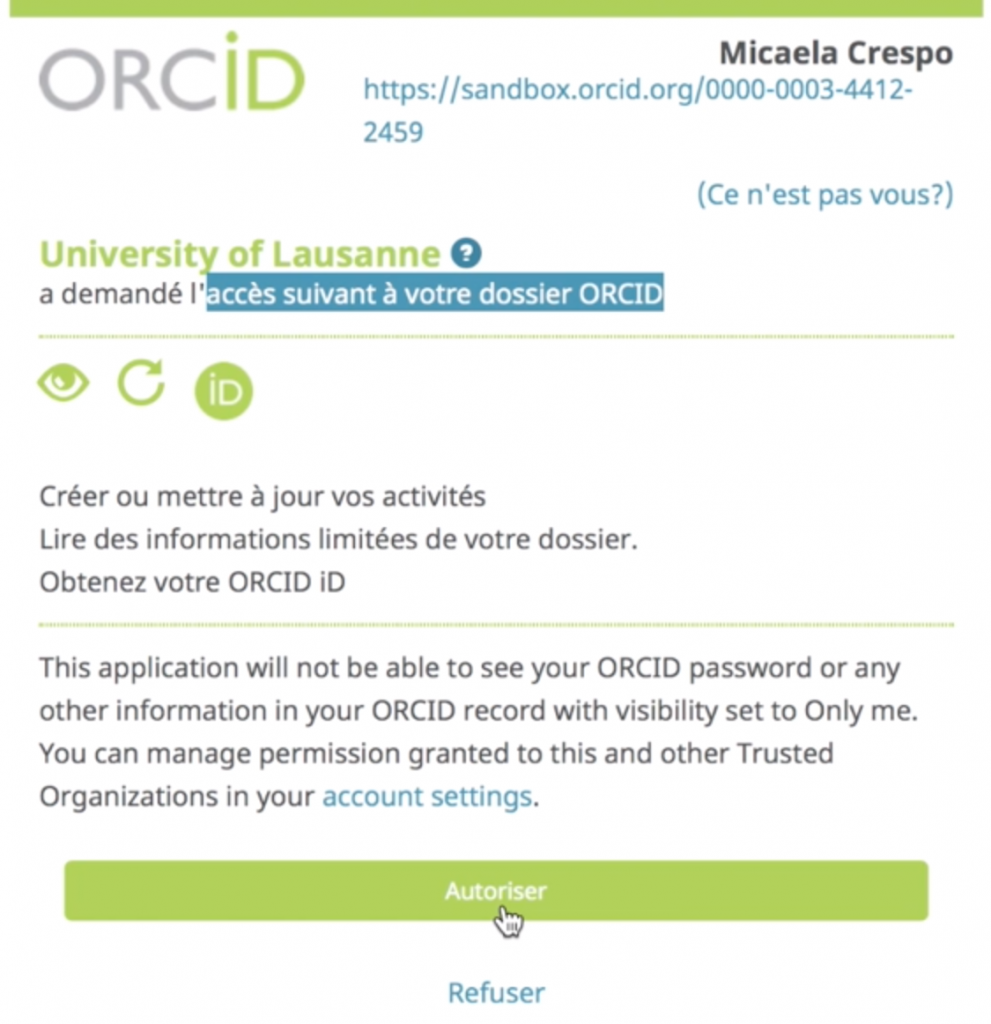 Your ORCID profile and Unisciences are now linked. You can import/export between ORCID and SERVAL as well as benefit from an improved author identification system in SERVAL (if you publish with your ORCID and your publisher includes this data in the article metadata).