Your representatives in the committee, boards, and commissions
WE ARE RECRUITING!
Contact us at adas [@] unil.ch if you would be interested in joining our team!
You can also follow us on Facebook, Instagram, and Twitter!
Health measures update/ COVID certificate
On Wednesday 8 September, the Federal Council announced new measures to take control of the COVID-19 pandemic by extending the use of the COVID certificate from Monday 13 September. As far as higher education is concerned, the Confederation has given universities and cantons the option of making the certificate compulsory to attend courses.

The UNIL Rectorate has taken note of this decision and will apply the obligation of the COVID certificate for bachelor and master level courses as of the intake of the academic year, i.e. Tuesday 21 September.

The same obligation will apply from Monday 13 September for events, the welcome week as well as for access to restaurants, sports facilities and libraries on the Dorigny campus.

Access to the vaccination centres on campus from Monday 13 September will remain guaranteed (see below).
More information about Vaccination, masks, hand hygiene, self-tests available at Campus you can find here.
---
PhD students welcome sessions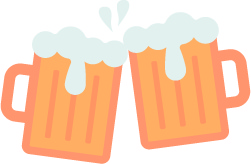 Twice a year, members of the ADAS organize a welcome apero in collaboration with the doctoral school!! You can get to meet new PhDs like you, and get to know about what ADAS can do for you!



---
D.DAY: Discover what your neighbours are working on!
D.Day 2022 will take place on the 27th of April. More details TBA.
PhDs and Post-Docs present their work to colleagues, and we also invite inspiring international researchers and a start-up!
Check the D.Day webpage for more info!
---
ADAS BBQ
Every summer is punctuated by the annual BBQ of all the PhD students, assistants and post-docs.
ADAS provides the food and soft drinks! You just sit back and enjoy the summer vibes, with cheap beers!
More info: click here!
We look forward to seeing you there next year!