Your representatives in the committee, boards, and commissions
WE ARE RECRUITING!
Contact us at adas [@] unil.ch if you would be interested in joining our team!
You can also follow us on Facebook, Instagram, and Twitter!
---
ADAS BBQ
Every summer is punctuated by the annual BBQ of all the PhD students, assistants and post-docs.
ADAS provides the food and soft drinks! You just sit back and enjoy the summer vibes, with cheap beers!
Join us on September 6th 2022 at 18pm on Jetée de la compagnie!
Register for the BBQ + soft drinks by TWINTING 15CHF to 076 784 23 94 (or by cash)
We look forward to seeing you there!
---
ADAS Pub Quiz !
ADAS organizes an exciting Pub Quiz once a year.
More info here!
---
D.DAY: Discover what your neighbours are working on!
D.Day 2022 took place on the 27th of April.
PhDs and Post-Docs present their work to colleagues, and to inspiring international invited researchers.
Check the D.Day webpage for more info!
---
PhD students welcome sessions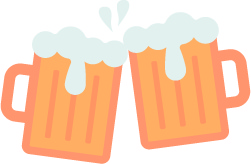 Twice a year, members of the ADAS organize a welcome apero in collaboration with the doctoral school!! You can get to meet new PhDs like you, and get to know about what ADAS can do for you!



---