Your representatives in the committee, boards, and commissions
WE ARE RECRUITING!
Contact us at adas [@] unil.ch if you would be interested in joining our team!
You can also follow us on Facebook, Instagram, and Twitter!
Important events:
Growing up in Science
ADAS is thrilled to present "Growing Up in Science", an event for researchers at all stages of their careers. This engaging series of conversations aims to delve deeper into the personal journeys behind the professional lives of scientists.
The next edition will happen on the 21st of September.
Check this page for more info!
---
D.DAY: Discover what your neighbours are working on!
D.Day 2023 took place on the 12th of April at Amphipôle D.
Stay tune for the 2024 edition
PhDs and Post-Docs present their work to colleagues, and to inspiring international invited researchers.
Check the D.Day webpage for more info!
---
ADAS BBQ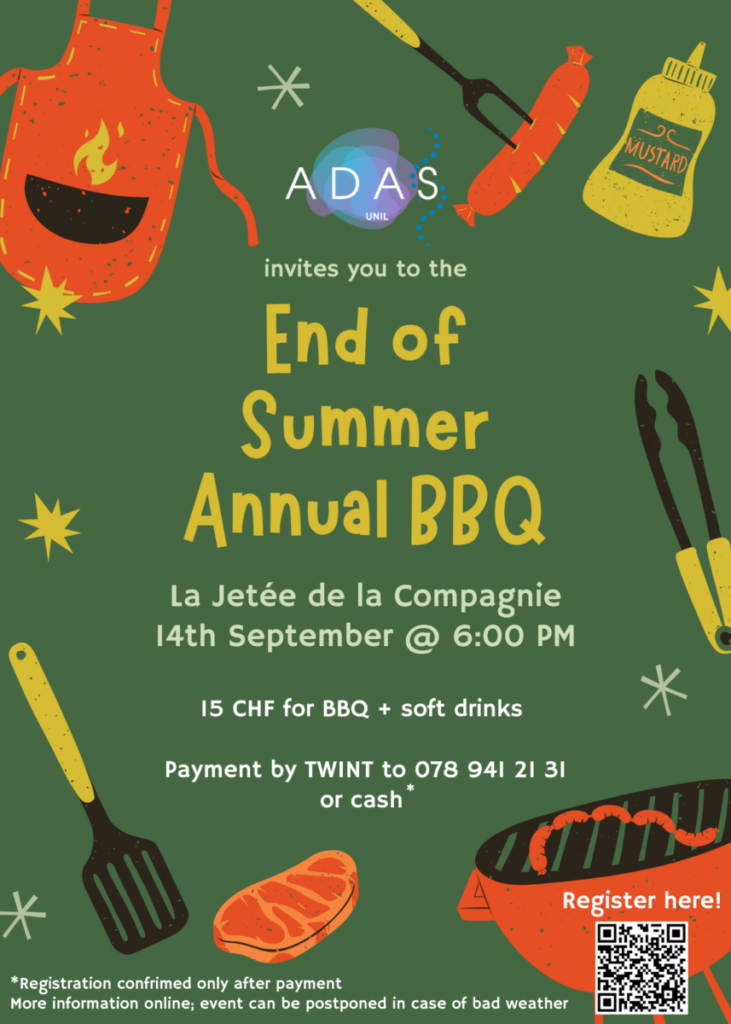 Every summer is punctuated by the annual BBQ of all the PhD students, assistants and post-docs.
ADAS provides the food and soft drinks! You just sit back and enjoy the summer vibes, with cheap beers!
This year's event will happen on the 14th of September. Don't miss it!
Click here for more information
---
ADAS Pub Quiz !
ADAS organizes an exciting Pub Quiz once a year.
More info here!
---
ADAS General Assembly
Once a year ADAS has its General Assembly (GA), a public event opened to all the Ph.D students, assistants, and Post-Docs of the FBM.
The next GA will be held on Nov 2023.
See how the previous GA went
---
PhD students welcome sessions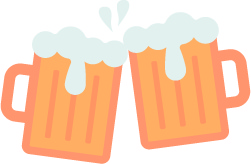 Twice a year, members of the ADAS organize a welcome apero in collaboration with the doctoral school!! You can get to meet new PhDs like you, and get to know about what ADAS can do for you!



---
If you are a newcomer to Lausanne, welcome!
ADAS has compiled a welcome checklist to help you during this transition period: Info for Newcomers
---
ADAS is proudly sponsored by: