The SPACE project gets the 2019 ICPA President's Award!

The Council of Europe has been awarded the 2019 International Corrections and Prisons Association (ICPA) President's Award as a recognition for the collection and collation of the Council of Europe Annual Penal Statistics (SPACE). Data related to prisons are collected since 1983 (SPACE I) and data related to non‑custodial sanctions and measures (SPACE II) are collected since 1992. The data are provided by an extensive network of national correspondents working in the prison and probation services of the 47 Council of Europe member States. These data are collected, verified and analysed for the Council of Europe by a team of experts from the University of Lausanne. SPACE is an important world‑wide used source of comparative information and data. These data play a key role in enabling public authorities to make informed policy decisions in the penal field.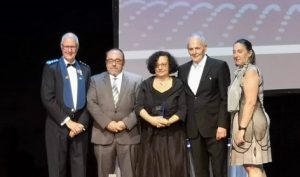 The EU/CoE co-funded a project concerning prison trends and foreign offenders in Europe:

Prisons in Europe 2005- 2015: Prisons in Europe 2005- 2015: this study

 

presents data on prison populations across Europe from 2005 to 2015.

It is divided in two volumes

: volume 1 presents country profiles based on several indicators concerning prison populations, and

 

volume 2

 

includes all the data used for the study.
Foreign offenders in prison and on probation in Europe: this volume presents a

 

descriptive longitudinal study that analyses the data currently available on the number of foreigners in the prison and under the supervision of probation agencies in the 47 member states of the Council of Europe (link).
The 2018 SPACE II report is now available (link)
The 2018 SPACE I report is now available (link).
New maps concerning the Prison Population Rate in Europe are now available here.
LINCS: the EU/CoE co-funded a new project which aims at linking SPACE statistics with the criminal justice statistics collected by The European Sourcebook members. For further information please visit the European Sourcebook website.
The 2016 SPACE I report is available here.
The 2016 SPACE II report is available here.