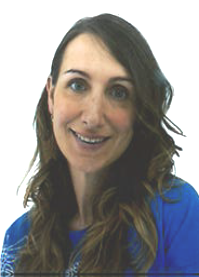 Michela Bassolino, Invited Professor and tenure track at HES-SO Valais
Background:
I am a tenure track HES assistant professor at the HES-SO Valais-Wallis, Institute of Health since September 2019, and I joint MySpace lab since May 2020.
I studied neuropsychology and cognitive neuroscience at the Faculty of Psychology, University of Bologna (Italy, Prof. Elisabetta Làdavas). I obtained a PhD in cognitive neuroscience at the Istituto Italiano di Tecnologia (IIT, Genova) by studying sensorimotor plasticity after upper-limb immobilization (RBCS department, supervisor: Prof. Thierry Pozzo).
After my PhD, I worked at the IIT as post-doctoral fellow for 1.5 year to study the effects of sensorimotor deprivation on multisensory body representations (collaborations with Prof. Andrea Serino and grant funded by La Fondation Motrice, PI).
Then in 2013, I moved to Switzerland to work at the Center for Neuroprosthetics (CNP) of the EPFL, by contributing to the establishment of the new EPFL-antenna in Sion in collaboration with the Clinique Romande de réadaptation (SUVA-CRR).
In 2016, I was awarded by a SNSF Ambizione grant (2016-2019) to work on a project studying the sensory-motor bases of embodiment and body representations by combing Transcranial Magnetic Stimulation, virtual-reality and behavioural assessments in healthy young and older adults and in stroke patients (host institution: Olaf Blanke lab, EPFL).
Research:
My current research focuses on the plasticity of body and space representations in normal and pathological conditions.
My main role at MySpace lab is supervising PhD students working on projects focused on body and space representations in stroke patients (Stéphanie). I also collaborate on other projects on space representation in healthy participants and during sleep.
In addition, I lead a project that aims to study possible distortions in the representation of the upper-limbs dimension (upper-limb metric representation) in conditions of reduced sensorimotor experience. Three experiments have been proposed. A first experiment is dedicated to studying the impact of sensorimotor decline, typically occurring during healthy ageing, in altering the upper-limb metric representation in older participants. In a second experiment, we will explore the possibility to restore those age-related changes through a sensorimotor stimulation based on a movement training performed with augmented body-related feedback. Finally, we will explore if reduced sensorimotor signals during sleep could affect the upper-limb metric representation at the awakening. This project is funded by "Fondation Pierre Mercier pour la Science", in collaboration with MySpace lab and Francesca Siclari (CIRS, UNIL-CHUV).
Publications since 2018:
Sorrentino G., Franza M., Zuber C., Blanke O., Serino A., Bassolino M., How ageing shapes body and space representations: a comparison study between healthy young and elderly participants. Cortex, in press
Galigani M., Castellani N., Donno B., Franza M., Zuber C., Allet L., Garbarini F., Bassolino M. (2020) Effect of tool-use observation on metric body representation and peripersonal space, Neuropsychologia, 148:107622.
Ronchi R., Bassolino M., Viceic D., Bellmann A., Vuadens P., Blanke O., Vallar G. (2020) Disownership of body parts as revealed by a visual scale evaluation. An observational study, Neuropsychologia, 17; 138:107337.
Bassolino M., Bouzerda-Wahlen A., Moix V., Bellmann A., Herbelin B., Serino A., Blanke O. (2019) You or me? Disentangling perspectival, perceptual, and integrative mechanisms in heterotopagnosia, Cortex, 120:212-222.
Franza M., Sorrentino G., Vissani M., Serino A., Blanke 0., Bassolino M. (2019). Hand perceptions induced by single pulse transcranial magnetic stimulation over the primary motor cortex. Brain stimulation, 12(3):693-701.
Bisio A., Bassolino M., Pozzo T., Wenderoth N. (2018). Boosting action observation and motor imagery to promote plasticity and learning, Neural plasticity, Editorial paper. https://doi.org/10.1155/2018/8625861
Biasiucci A., Leeb R., Iturrate I., Perdikis S., Al-Khodairy A., Corbet T., Schnider A., Schmidlin T., Zhang H., Bassolino M., Viceic D., Vuadens P., Guggisberg AG., Millán JDR. (2018) Brain-actuated functional electrical stimulation elicits lasting arm motor recovery after stroke, Nature Communication, 20;9(1):2421.
Bassolino M., Franza M., Bello Ruiz J., Pinardi M., Schmidlin T., Stephan MA., Solcà M., Serino A., Blanke O. (2018) Non-invasive brain stimulation of motor cortex induces embodiment when integrated with virtual reality feedback, European Journal of Neuroscience, 47(7):790-799.
Inuggi A., Bassolino M., Tacchino C., Pippo V., Bergamaschi V., Campus C., De Franchis V., Pozzo T., Moretti P. (2018) Ipsilesional functional recruitment within lower mu band in children with unilateral cerebral palsy, an event-related desynchronization study, Experimental Brain Research, 236(2):517-527.
Full list of publication available here: https://scholar.google.com/citations?user=rKCNblUAAAAJ