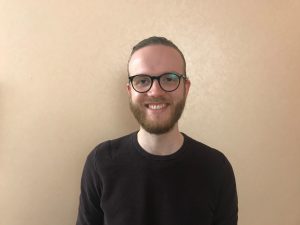 Mikkel is a PhD student at Lausanne University Hospital (CHUV) and University of Lausanne (UNIL). He obtained a B.Sc. in Psychology at the University of Bremen and a M.Sc. in Cognitive and Integrative Systems Neuroscience at the University of Marburg.
In his Master thesis titled "Psychopathic Traits and Social Cognition: Effective Connectivity of Theory of Mind and Empathy Networks" supervised by Prof. Andreas Jansen he investigated the connectivity of brain networks related to social cognition using Dynamic Causal Modeling.
His PhD project under supervision of Prof. Patric Hagmann will investigate how different brain connectivity measures analyzed with graph signal processing relate to various behavioral domains. This is a collaborative project together with Dr. Anjali Tarun and Jagruti Patel.
During his free time Mikkel likes to do calisthenics, explore the mountains by bike or hiking, and play the guitar.
Link to publications [here] (ResearchGate) and [here] (google scholar).