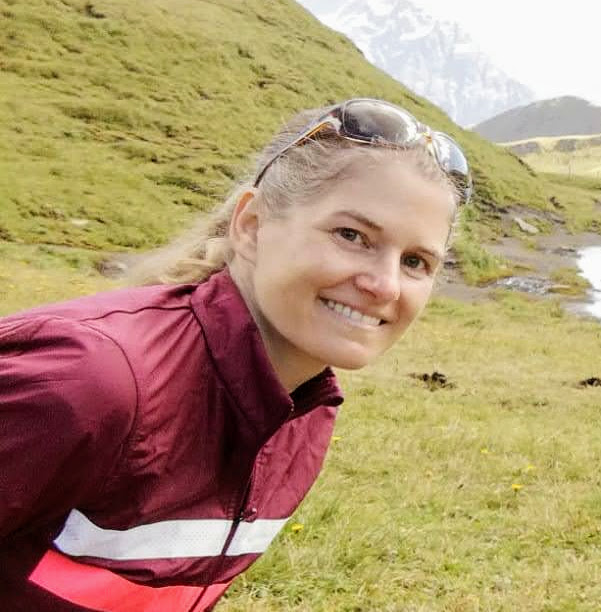 Virginia Ruiz-Villanueva is an assistant professor at the University of Lausanne (UNIL), Switzerland. She obtained a BA in Earth Sciences from the University of Oviedo (Spain, 2006) and a Masters in Geomorphology, Hydrology and Natural Risks from the Complutense University of Madrid (Spain, 2008), where she also completed her doctorate in Fluvial Geomorphology in February 2013. In December 2012, she moved to Switzerland for her first post-doc position at the Dendrolab Laboratory at the University of Bern (Institute of Geological Sciences). The laboratory and part of the team moved to the Institute of Environmental Sciences (University of Geneva) in 2016 where she continued as a scientific collaborator. In 2019, she became a senior researcher at the Hydraulics, Hydrology, and Glaciology (VAW) Laboratory of the Swiss Federal Institute of Technology Zurich (ETH) until she joined the Geosciences and Environment Faculty at UNIL in 2020.
Virginia´s background as a geomorphologist makes her much fascinated in understanding how the natural world functions. She is interested in the physical processes that shape the Earth's surface and interplay with humans; but as a fluvial geomorphologist, her research has targeted the study of processes that control the form, structure, and function of rivers and their catchments. Virginia has worked extensively on the analysis of natural hazards and cascade processes in mountain areas, with an emphasis on flood dynamics, hillslope-channel coupling, and the feedbacks and interactions between flow-sediment-vegetation.
In her work, Virginia combines a field approach and computational skills as well as the ability to numerically simulate processes in river basins. Her work aims at developing new methods for monitoring and modeling fluvial processes, helping design effective management strategies, and informing sustainable environmental policies.
Since her thesis on the risks of flooding in ungauged mountain basins in the Spanish Central System, Virginia's research has extended to the study of different multi-hazards and geomorphic cascade processes in several mountainous areas (e.g.,the Swiss Alps, the Polish Tatra, or the Pyrenees). Her multiple international collaborations have led her to investigate contrasting river systems, such as some of the large basins in the Indian Himalayas, the Rhône river in France, and small upper reaches in the Carpathians, the Chilean Andes, and the Tian Shan.
e-mail : Virginia.Ruiz-Villanueva@unil.ch
ORCID record :
orcid.org/0000-0002-0196-320X
IDYST
Quartier UNIL-Mouline
Géopolis
Office: 3550
CH-1015 Lausanne
Phone : 021 692 35 37
Her publication list is available at Serval