Project Leader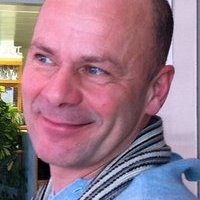 Denis Renevey is Professor of Medieval English Literature in the English Department at the University of Lausanne. Professor Renevey has published extensively on late medieval devotional and mystical literature, in particular, on the Yorkshire hermit and 'would-be' saint, Richard Rolle. He has just co-edited an essay collection: Revisiting the Medieval North of England: Interdisciplinary Approaches  (Cardiff: Univ. of Wales Press, 2019).
For further information on CV and publications: https://people.unil.ch/denisrenevey/
FNRS Research Fellow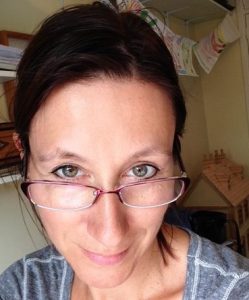 Christiania Whitehead has published widely on medieval religious allegory and devotional writing in Latin and Middle English. She has recently co-edited an essay collection with Margaret Coombe and Anne Mouron: Saints of North-East England, 600-1500 (Turnhout: Brepols, 2017), and has a number of articles on northern saints in press. In addition to working as the senior researcher for the Region and Nation project, she is also affiliated to the Department of English, University of Warwick, where she is currently supervising doctoral students.
For further information on publications: Whitehead, publications 2017
Doctoral Researcher
Hazel Blair holds an MA in Medieval and Renaissance Studies from University College London and an MA (Hons) in Medieval History from the University of St Andrews. Combining literary, historical, and codicological research methods, her PhD analyses the cult of St Robert of Knaresborough and the Trinitarian Order in England. She is particularly interested in BL MS Egerton 3143 and her thesis will forge a history of the Trinitarian Order in England and its links to Robert's wider cult. Previously Assistant Editor at London-based magazine Military History Monthly, she is a freelance journalist in her spare time. Hazel is currently Editor of the British Society for the History of Science's magazine Viewpoint.