Current members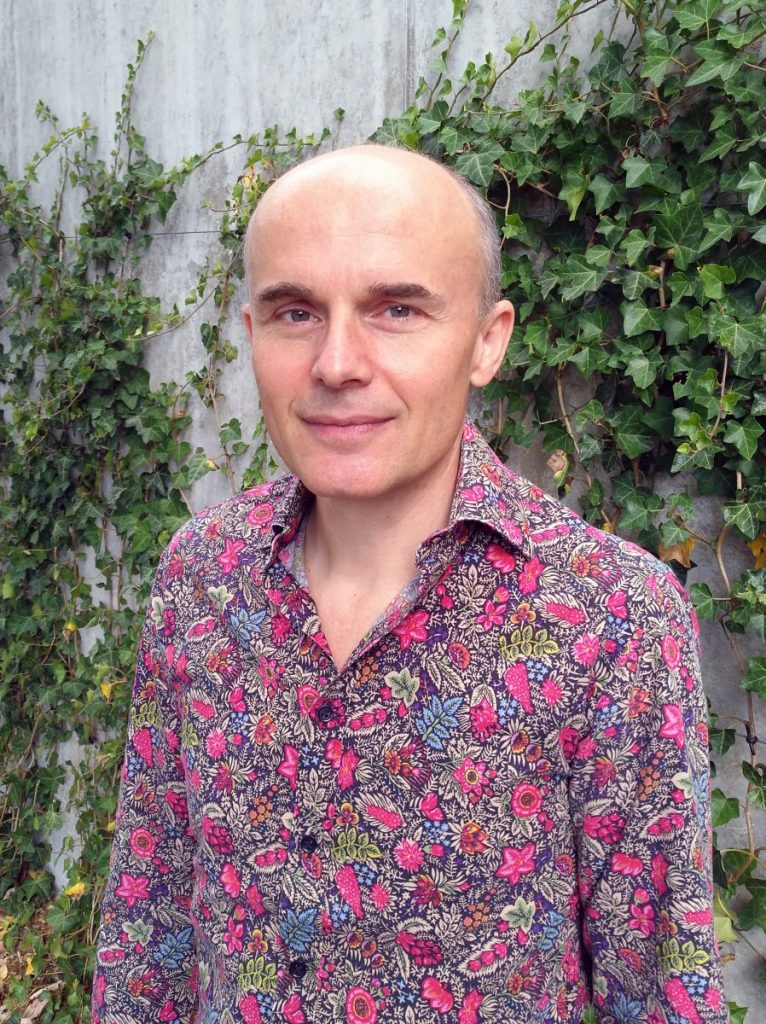 Christian Widmann, group leader
Christian received his MSc in biology in 1986. He obtained his PhD at the Biochemistry Institute of the University of Lausanne in 1991 under the supervision of Giampietro Corradin. He then worked on the GLP1 receptor as a post-doctoral fellow in the laboratory of Bernard Thorens until 1995. Christian obtained a fellowship from the Swiss National Science Foundation in 1996 to move to the laboratory of Gary L. Johnson at the National Jewish Medical and Research Center in Denver, Colorado, where he worked as a research associate on MAPK pathways until 1998. In 1999, he moved back to Europe and started his own research group at the University Hospital in Lausanne. In 2002, he got an assistant professor position at the Department of Cell Biology and Morphology at the University of Lausanne. Since 2006, he is an associate professor at the Department of Physiology of the University of Lausanne (now Department of Biomedical Sciences). The first wave of his research was centered on the regulation of cellular stress and how a better understanding of these mechanisms at the molecular level could lead to the development of therapeutic compounds to treat various diseases such as cancer, microbial infections, and diabetes. The current focus of his laboratory is on the mechanisms of entry of cell permeable peptides, which are promising but poorly understood cell biology and therapeutic tools.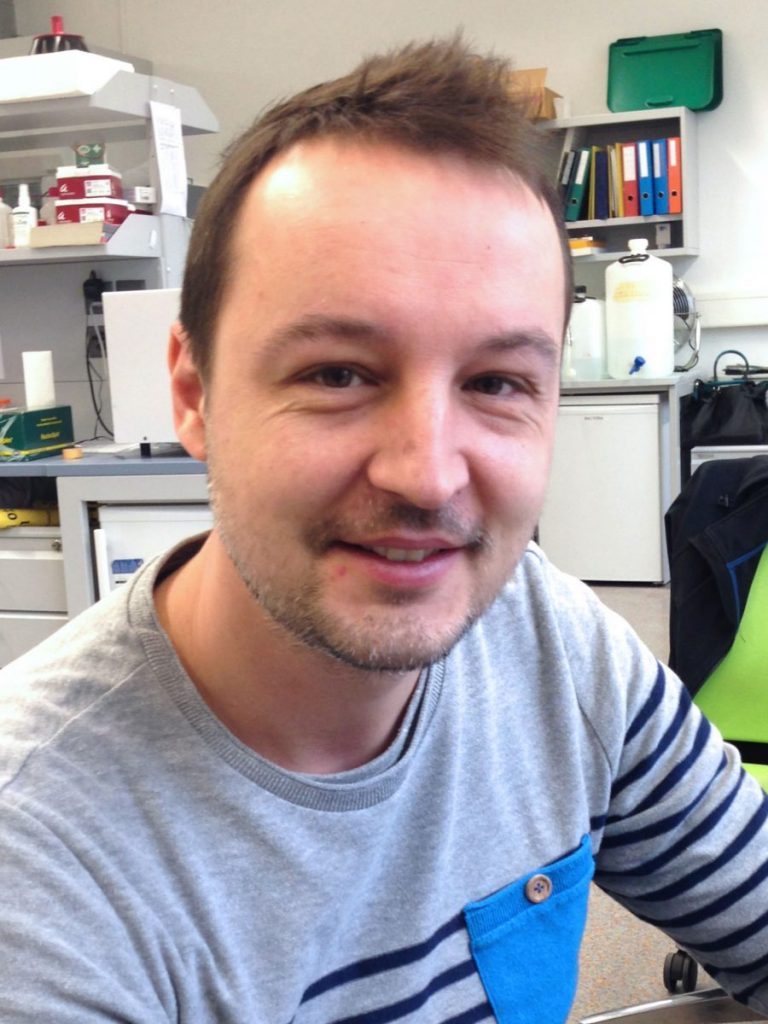 Gilles Dubuis, lab manager (2003-)
Gilles is the lab manager in Christian's group. He joined the laboratory in 2003. He is in charge of maintaining the functionality of our research group, of ordering our consumables, of training and providing technical help to the lab members, and of performing experiments for specific projects conducted in the lab. Since 2020, Gilles is in charge of the acquisition of scientific material for our department and supervises the modifications of our department's infrastructure. He is the bio-safety officer of the DBS.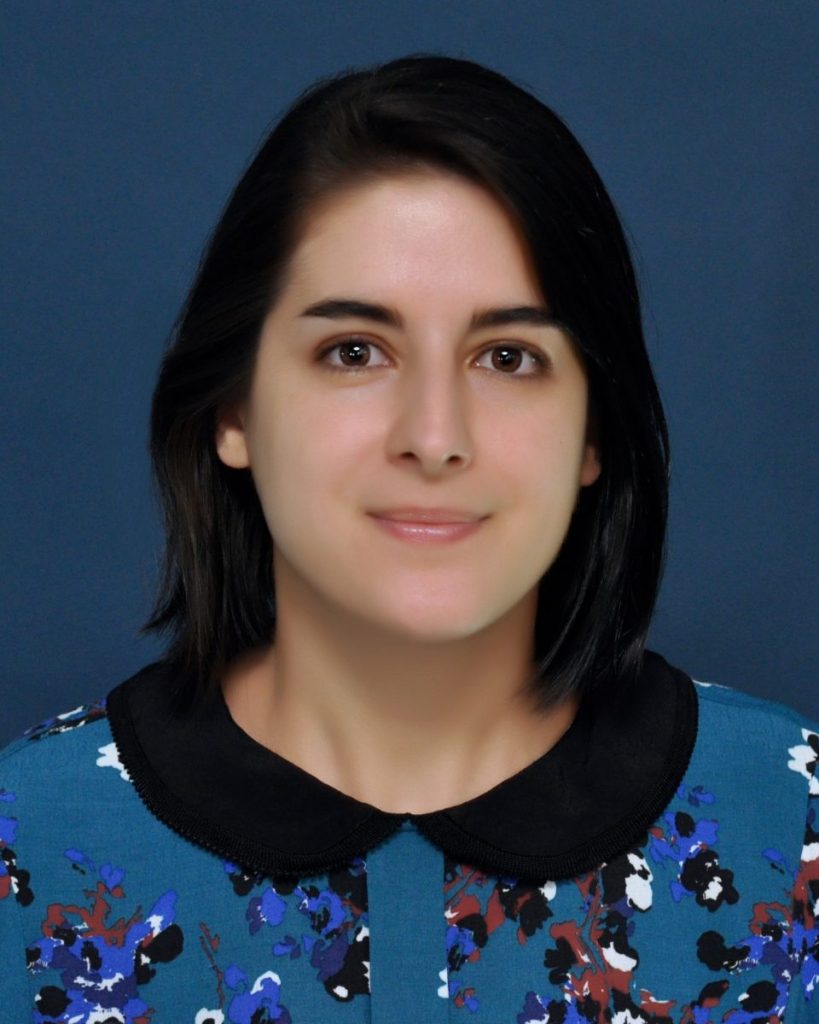 Maria Georgieva, post-doctoral fellow (2018-2023)
Maria received her PhD from Emory University (USA) where she studied modulation of host immune responses by Mycobacterium tuberculosis. She was then a Research Fellow at Harvard University with Dr. Marc Lipsitch working on immune escape by antibody antigens of Streptococcus pneumoniae. Maria joined our lab in August 2018 to initially work on antimicrobial peptides and elucidating their mechanism of action. This led to publication of two papers in Journal of Global Antimicrobial Resistance 25:227-231 (2021) and iScience 24:102923 (2021). In 2020, she obtained a SPARK grant from the Swiss National Science Foundation to evaluate the possibility of engineering probiotic to target colon cancer cells specifically. In parallel, she is now focusing her research on the uptake mechanisms of homeoproteins, proteins that naturally bear cell-penetrating sequences.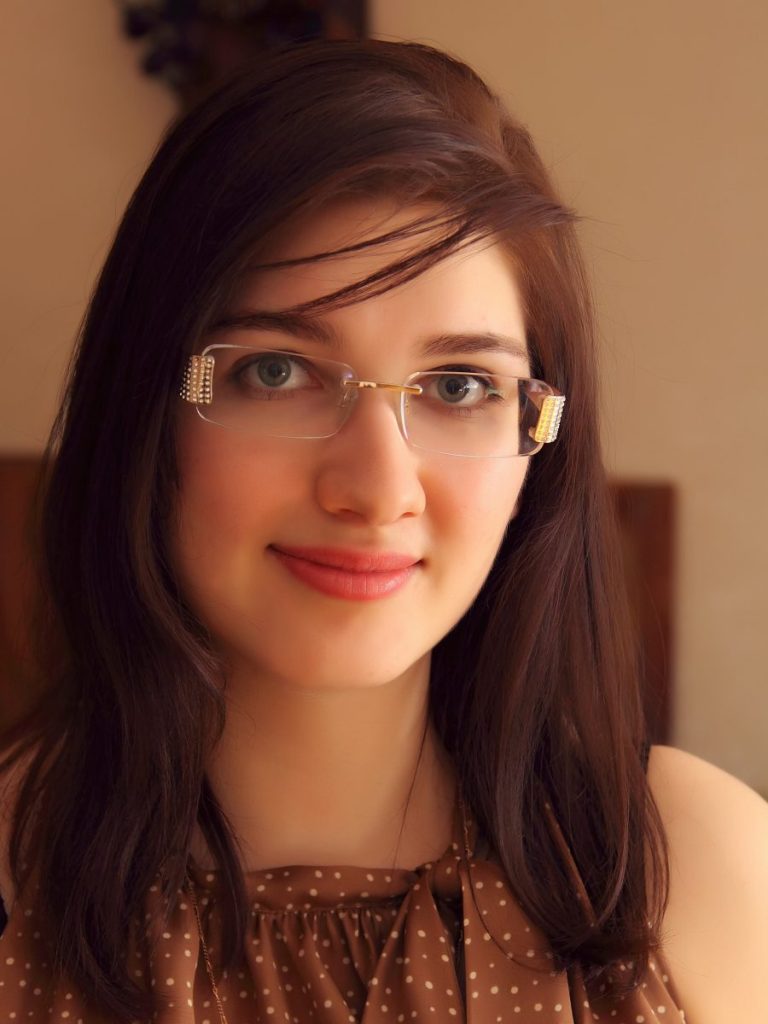 Evgeniya Trofimenko, PhD student (2016-2021)
Post-doctoral fellow (2022-)
Evgeniya obtained her Bachelor in Biology and Master in Molecular Life Science at the University of Lausanne. During her Master's thesis she worked on adapting Next Generation Sequencing to measure the rates of trinucleotide repeat instability. She joined our group in March 2016 as a PhD student. She is working on the uptake mechanisms of cell-penetrating peptides (CPPs). Her detailed characterization of the direct CPP translocation across cellular membranes (eLife 2021). She also discovered a previously unknown endocytic pathway that cells use to engulf CPPs (Cell Reports 2021). Evgeniya got her PhD in April 2021 with the highest possible grades. She recently moved to the Ecole Nationale Supérieure in Paris to work as a post-doctoral fellow in the laboratories of Sandrine Sagan and Laurent Venance. She will return to our laboratory in November 2022.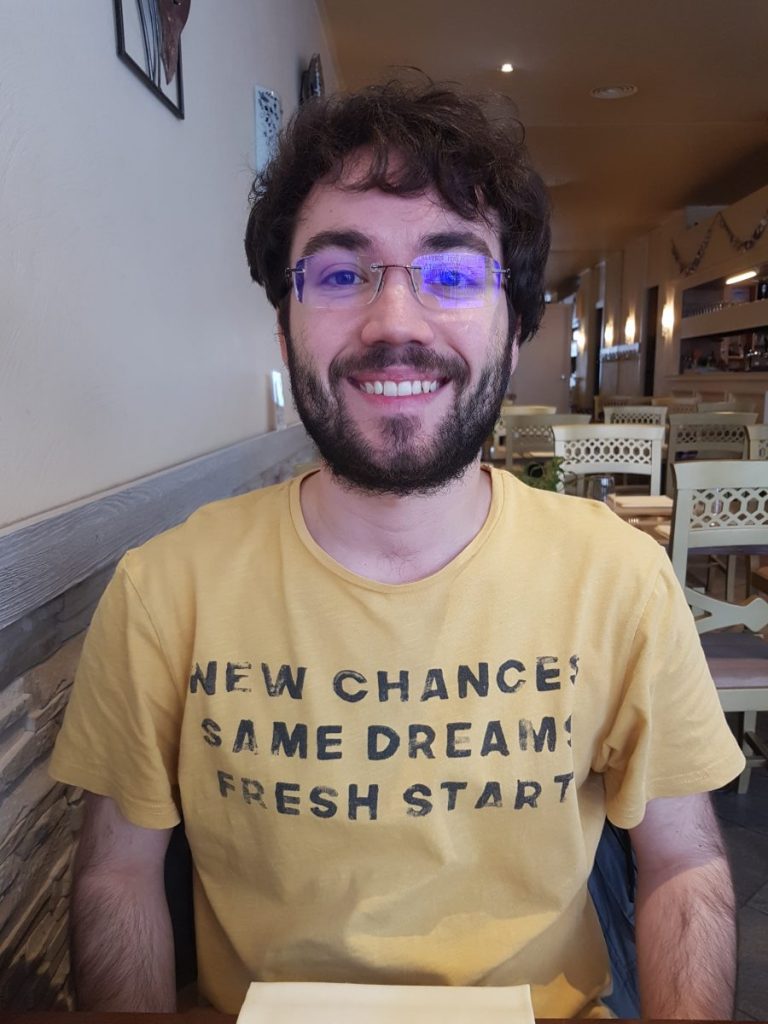 Francisco Tomas Ribeiro, PhD student (2022-)
Francisco obtained his bachelor's degree in biology and a master degree in molecular medicine and oncology at the university of Porto (Portugal). His master's thesis focused on nociceptive neuron development and aimed to characterize a phospho-mutation on a protein involved on the development and maintenance of these neurons in the spinal cord. In February 2022, he joined our group as a PhD student. His goal will be to characterize, at the biochemical and molecular levels, the Rab14-dependent endocytic pathway used by cationic molecules to enter cells that our laboratory recently discovered.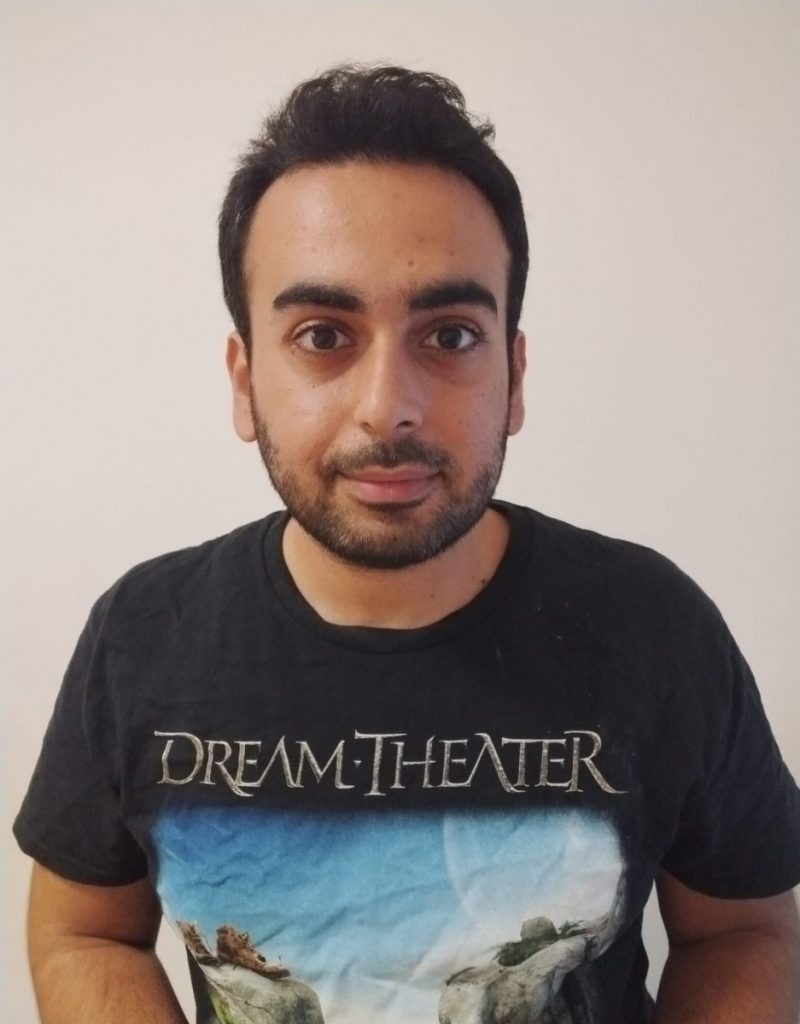 Ali Hallaj, PhD student (2022-)
Ali has obtained his bachelor's degree in Clinical Laboratory Sciences with emphasis in Forensic Sciences at the American University of Science and Technology (Lebanon). After two years of experience as a medical laboratory technologist, he moved to Austria to pursue a Master's Degree in Molecular Biotechnology at FH Campus Wien. During his research he created artificial systems to study the multimerization of human heat shock factor one (HSF1). In the second half of 2022, he joined our group as a PhD student. His first project in the lab will be to search for small molecules that enhance the endosomal escape capabilities of CPPs (see our Research page for more details on this project).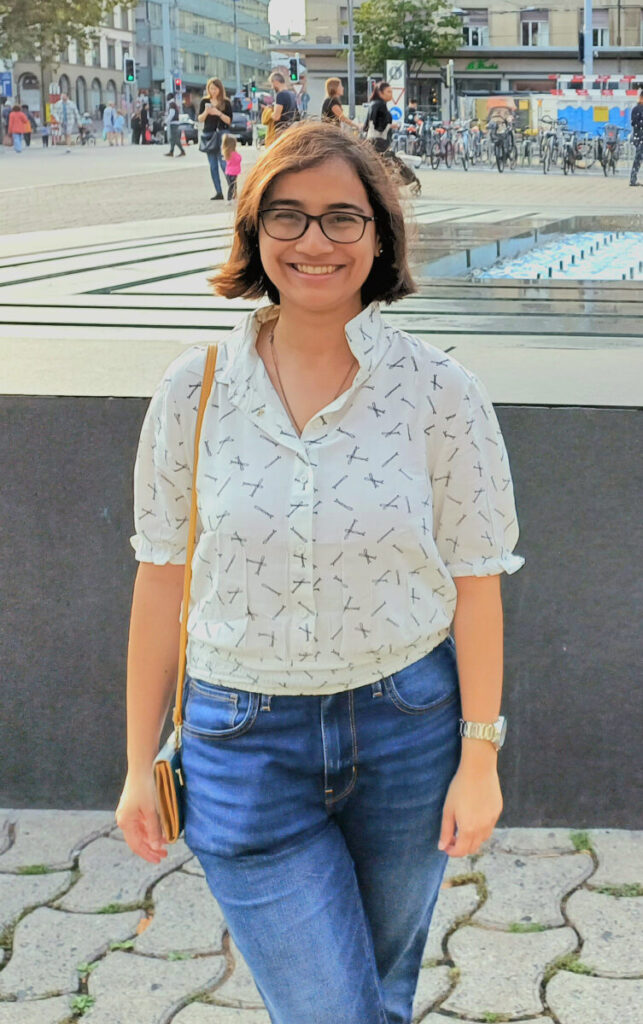 Anvita Pant, PhD student (2023-)
Anvita received her bachelor's degree in zoology from Banaras Hindu University in India. She then pursued her master's degree in Biotechnology at the Indian Institute of Technology in Bombay (India). For her master's thesis, she performed mass spectrometry-based proteomic and metabolomic investigation on triple-negative breast cancer to identify novel biomarkers and differentially altered pathways. She joined our lab as a PhD student in september 2023. She will be working on the newly identified Rab14-dependent endocytic pathway to further characterize it at the molecular and genetic level.
Recent Alumni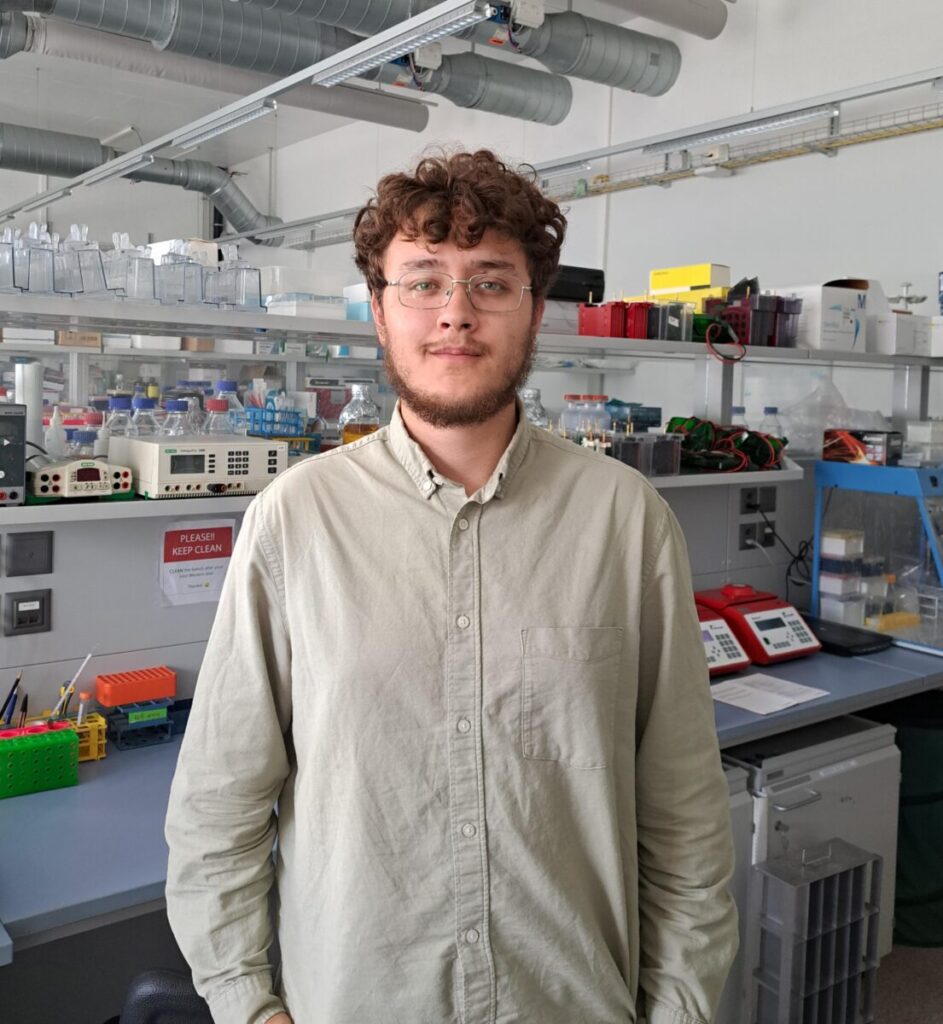 Erick Bahena Culhuac, Summer student (2023)
Erick finished his bachelor's in biotechnology at the Autonomous University of the State of Mexico (UAEMex). During his bachelor's degree, he worked on projects related to drugs discovery, phyto-pharmacology, and molecular dynamics. This led to the publication of two papers entitled "Influence of dietary selenium on the oxidative stress in horses" and "Antioxidant and anti-inflammatory properties of phytochemicals found in the Yucca genus". In addition, he received the Academic Excellence award given by UAEMex to the alumni with the highest grade of the class group. In 2023, he joined our group as part of the highly competitive UNIL´s SUR Programme. His project with us was to assess whether CPP entry is associated with liquid phase uptake (which he found to be the case).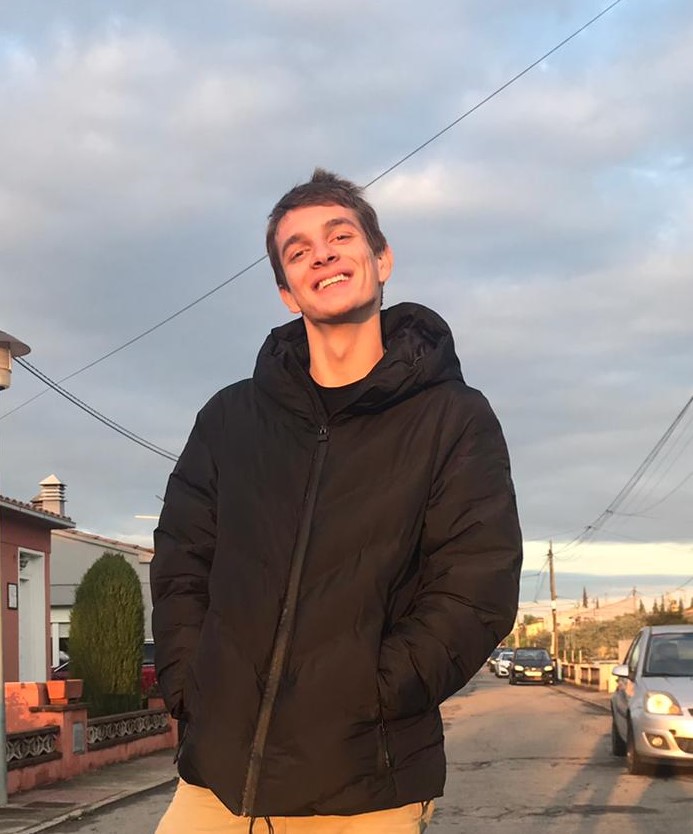 Roger Mora, Summer student (2022)
Roger is a third-year Nanoscience and Nanotechnology student at Universitat Autonoma de Barcelona (Spain). He is passionate about navigation and now finds himself navigating cell-penetrating peptides into cells. He joined our team as part of the SUR Programme of UNIL, with the aim of determining whether CPP uptake via direct translocation is cell-cycle dependent. Here we are quoting what Roger said about his project "My aim for this two-month internship was to do science at the edge of the unknown with a project that could help to better understand biological processes, and this was a beautiful learning opportunity to achieve it".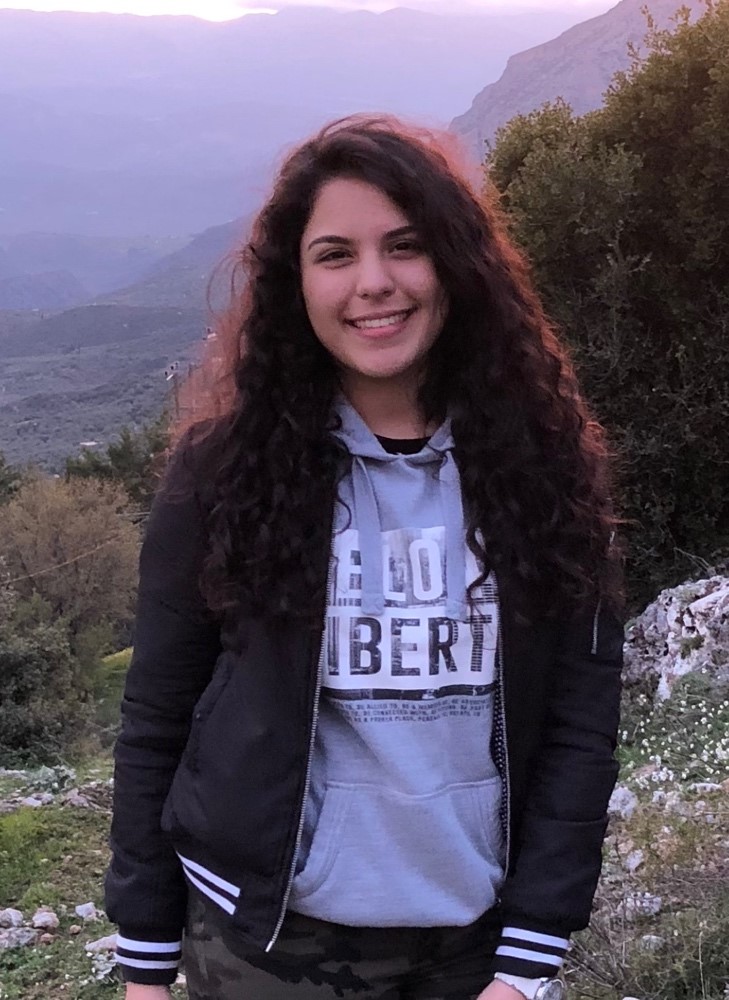 Mariana Freire Sacramento, Summer student (2022)
I'm a second year biology student at UNIL and I joined the team for a month in 2022 as a summer student. I have never been in a laboratory and therefore my first objective was to discover a part of the reality of a researcher in cell physiology – a field of study that really interests me. Professor Widmann then proposed that I do and follow concrete experiments done in the laboratory. He really trusted me and I am very grateful to him and his team. I discovered and learned a lot of things (keeping a lab book, following seminars, presentations…), used tools that I didn't know and I was able to put myself in the shoes of a researcher during this month. I discovered a profession that is demanding but above all exciting since we are constantly learning. The whole team welcomed me and I thank each of them for this month shared together!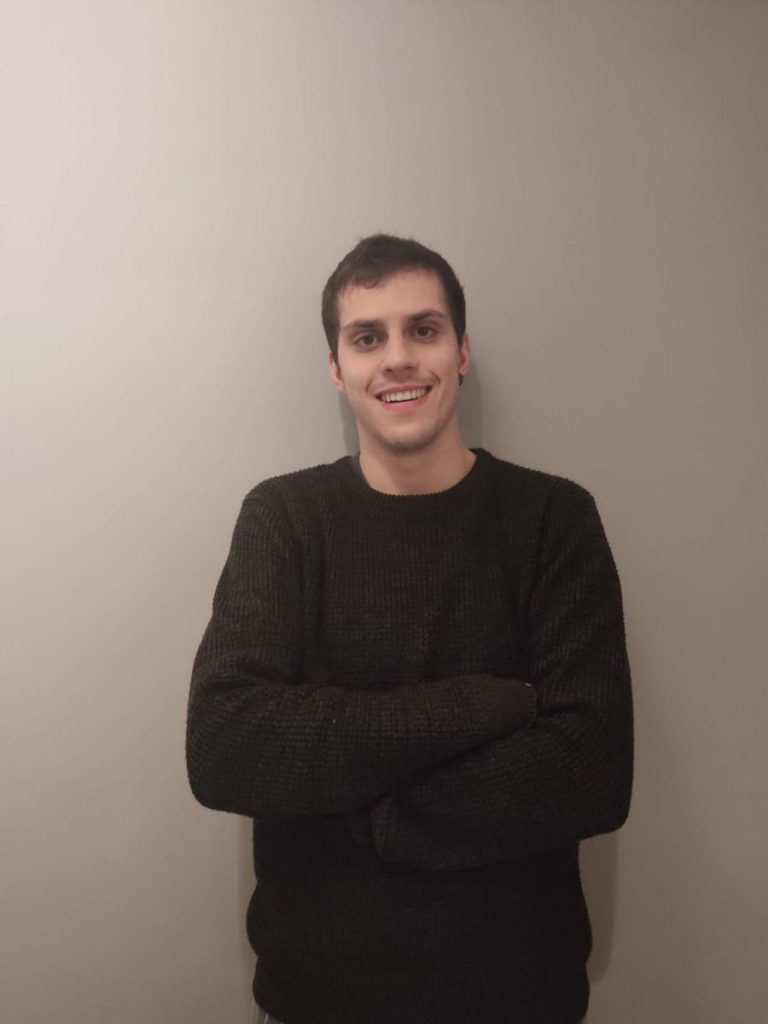 Marc Serulla, PhD student (2017-2022)
Marc obtained his bachelor's degree in biomedical sciences (2014) and his master degree in biomedical research (2015) at the university of Lleida (Spain). He completed his undergraduate thesis at Abo Akademi (Finland), where he worked on the relationship between ASPP2 and Ras nanoclusters. He performed his master's thesis at the arctic university of Norway in a project dealing on neuroglial regulation of the hematopoietic stem cell niche in the transformation of acute myeloid leukemia. In January 2017, he joined Christian's group to work on the mode of action of the TAT-RasGAP317-326 anticancer peptide and on how cell-penetrating peptides endosomal escape. Marc published at the end of 2020 the mechanism of TAT-RasGAP317-326 killing (PNAS 2020 117:31871). He obtained his PhD in February 2022.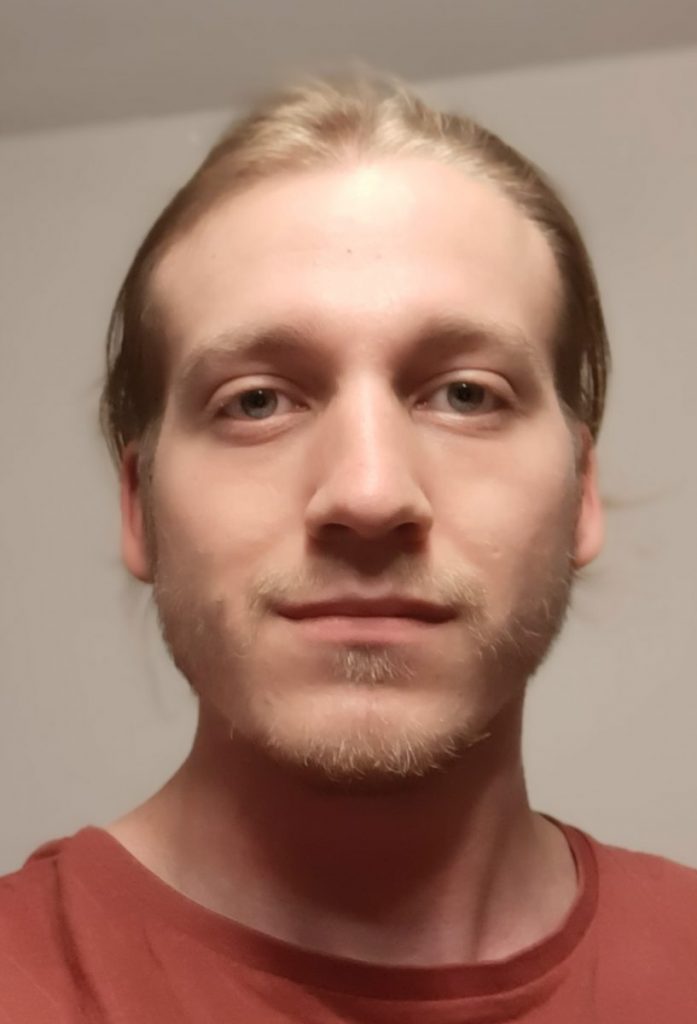 Sylvain Chollet, pre-master student (2021)
Sylvain obtained his bachelor in biological sciences at the University of Lausanne. He did his pre-master project under the supervision of Maria Georgieva in 2021. His project concerned the development of tools to study the uptake mechanisms of homeoproteins.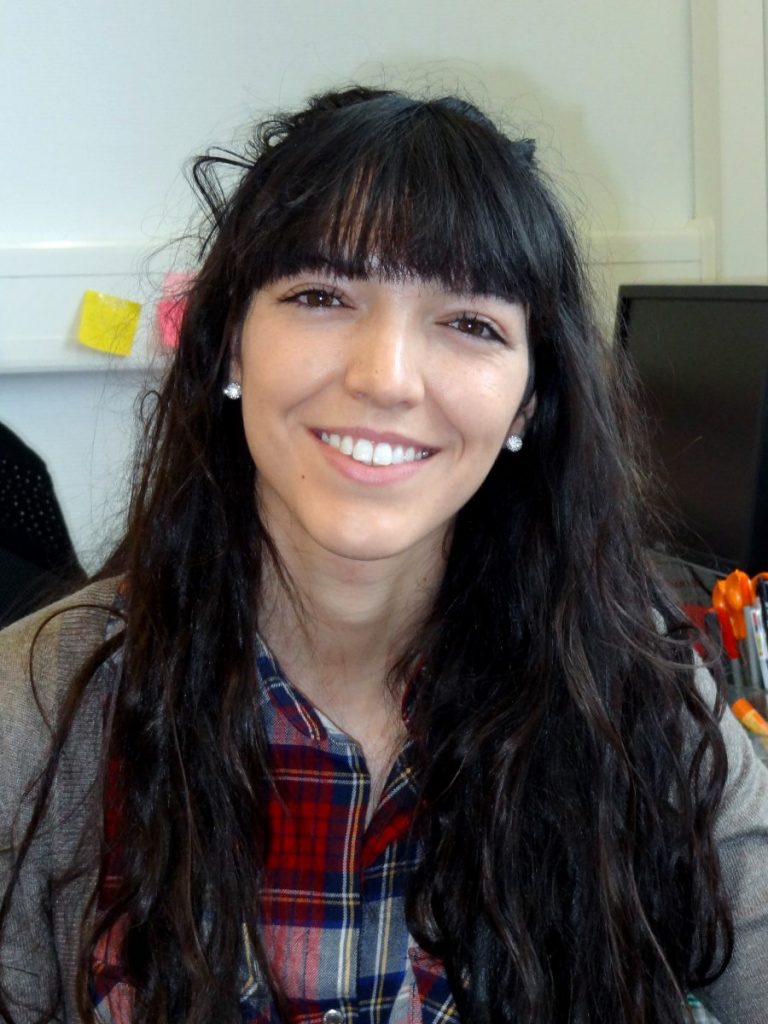 María del Carmen Conde Rubio, PhD student (2016-2021)
Marí obtained her Bachelor's Degree in Pharmacy in 2011 from the University Complutense of Madrid, she completed her Bachelor's Degree in Biotechnology from the University Francisco de Vitoria (Pozuelo de Alarcón, Spain) in 2013 with a specialization in Clinical Biotechnology and her Master's Degree in Biochemistry, Molecular Biology and Biomedicine from the University Complutense of Madrid in 2014. She joined our lab in March 2016 with the support of a COST SERI grant from the Swiss National Science Foundation. Her research is focused on the characterization of cleaved proteins in stressed cells. This work is currently being submitted for publication. Marí got her PhD in May 2021.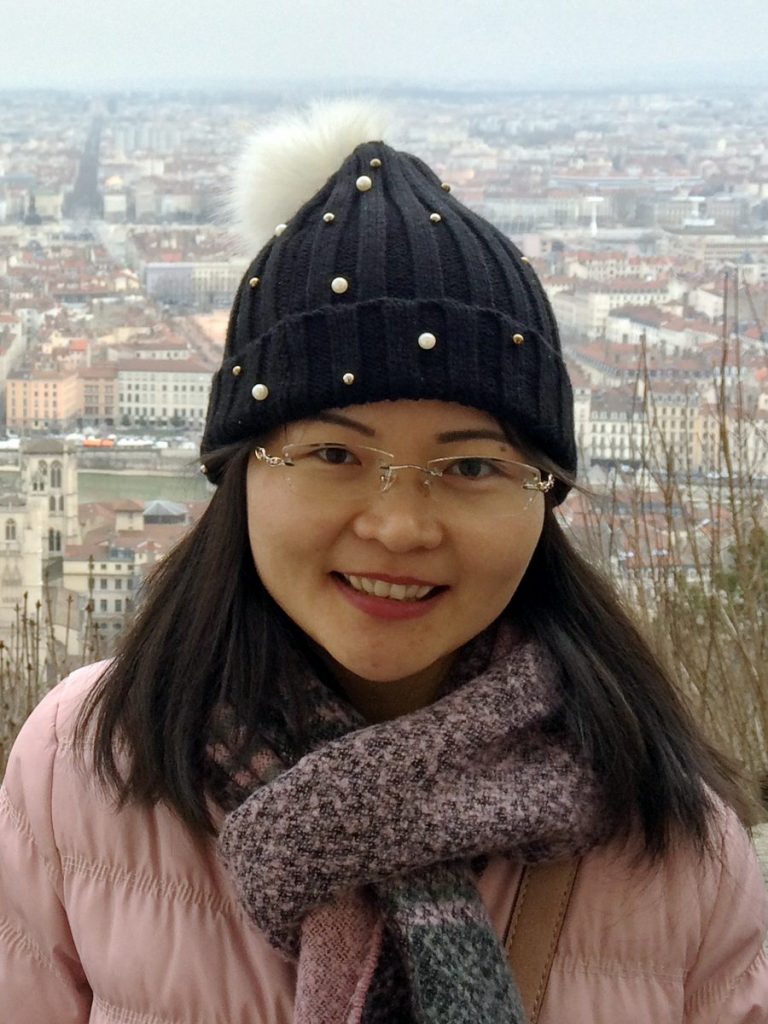 Adi Zheng, post-doctoral fellow (2018-2020)
Adi received her Bachelor's degree in Bioengineering and PhD degree in Biochemistry and Molecular Biology from Xi'an Jiaotong University in China. She joined our group in January 2018 to study drug resistance in cancer and how high-density lipoproteins (HDLs) extract lipophilic drugs from cells. Her work on drug resistance led to the characterization of the role of KEAP1 in drug sensitivity in hepatocellular carcinoma (Oncotarget 2019 10:7058). She also evidenced the non-involvement of the PI3K-Akt pathway in HDL-mediated cell protection (Cell Signaling 2019 62:109347). Recently, Adi made the important discovery that HDLs exert their protective effects from toxic drugs by extracting them from cells. This study is currently being submitted for publication. Adi left the lab at the end of 2020. She moved to Berlin with her husband and son.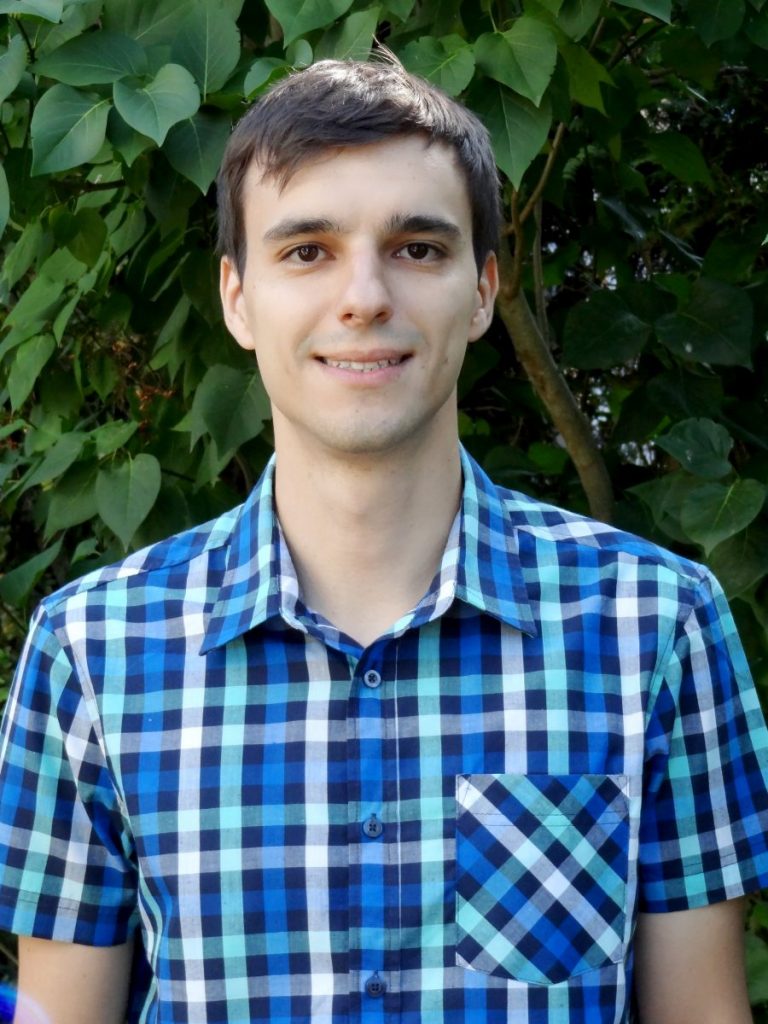 Daniel Constantin, PhD student (2015-2020)
Daniel obtained his Master's degree in Medical Biology in June 2010 at the University of Bucharest (Romania). He then worked from November 2010 to December 2013 as a Research Scientist at the National Institute for Research and Development for Biological Sciences, still in Bucharest. In January 2014, he moved overseas as predoctoral student in the laboratory of George Lucian Moldovan at Penn State Hershey College of Medicine. Daniel joined our research group in July 2015 to work on drug resistance in cancer. He finalized two projects in the lab, one showing the role of AHS2L in proliferation and drug sensitivity in Hodgkin's lymphoma and testicular cancer cells (Cell Death & Disease 2020 11:1019) and one on the regulation of APOBEC3C by genotoxins (FEBS Journal 2021). Daniel got his PhD in September 2020 with the highest possible grades. He has now joined the group of Gennaro De Libero at the Department of Biomedicine at the University of Basel.