Prof. Julia Santiago Cuellar ?? – Principal Investigator – email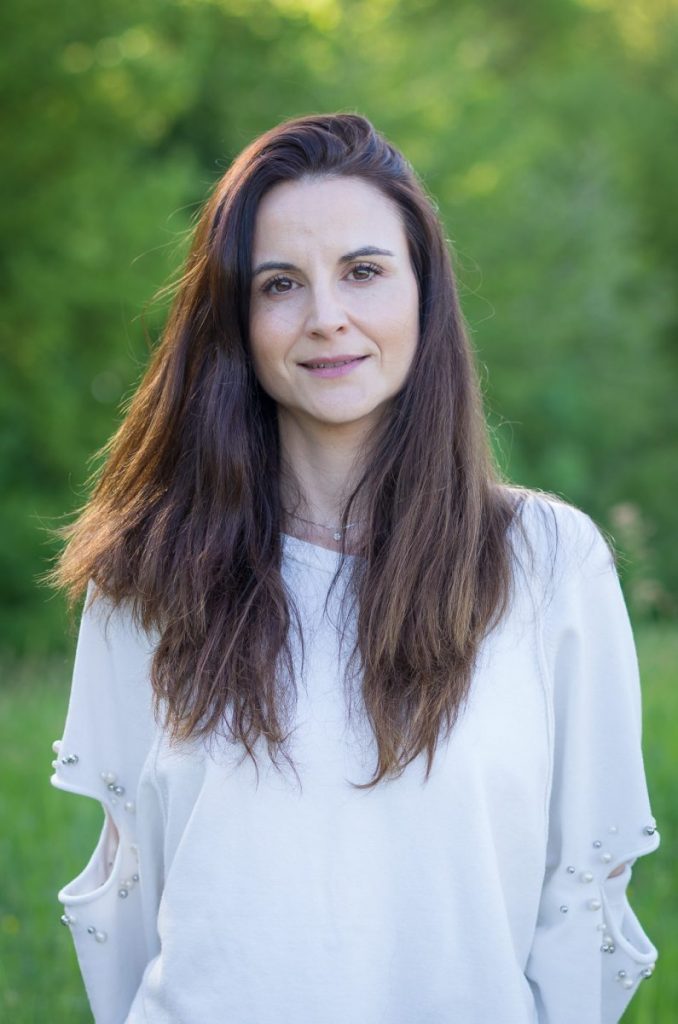 Caroline Broyart ?? – Research Technician – email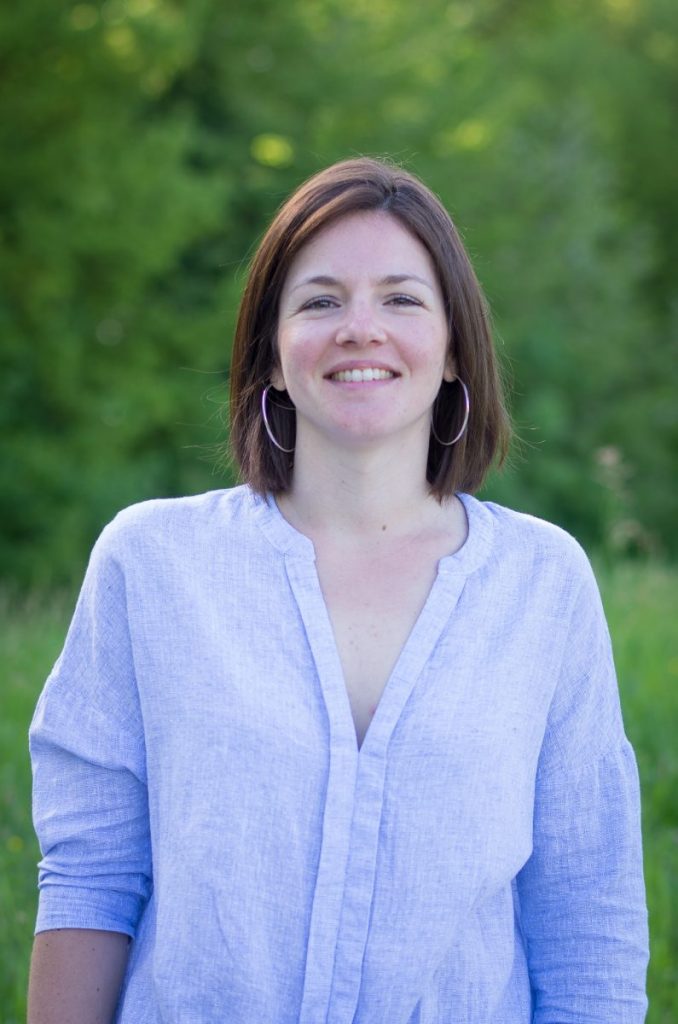 Caroline studied plant production and food industry at the University of Amiens, France (2004-2009). In 2010 she moved to the GMI in Vienna where she joined the laboratory of Claudia Jonak to work on stress signal transduction and cellular responses in Arabidopsis. After her maternity leave, she joined the lab of Florian Raible and Kristin Tessmar at the University of Vienna, Austria, where she worked on lunar periodicity in the bristle worm Platynereis. Caroline joined the lab in September 2017. She manages and provides technical support to the lab, and she is also involved in different projects on cell wall signaling and remodeling.
Dr. Pedro Jimenez Sandoval ?? – Postdoctoral Fellow – email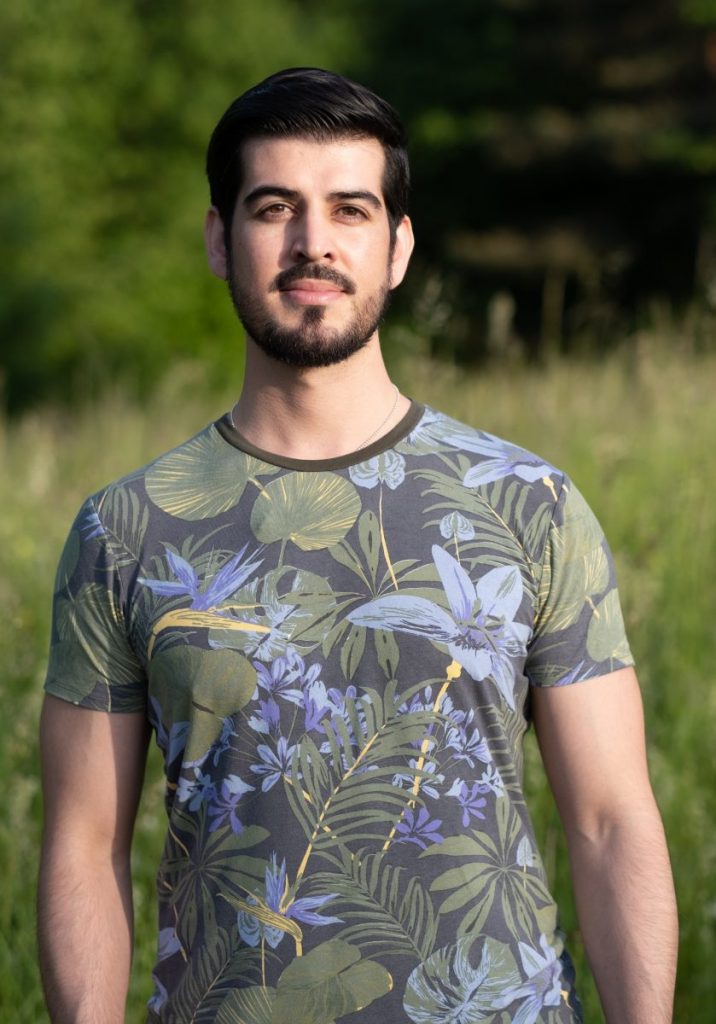 Pedro was born in the city of Teocaltiche, Jalisco, Mexico. He obtained a degree in Chemical Engineering by the University of Guadalajara. In 2012, he joined the laboratory of Prof. Brieba at CINVESTAV where he continued his training in structural biology and protein biochemistry. In 2014, he started his Ph.D. in the same lab where he studied fundamental aspects of the structure-function relationship in proteins, dissecting redox-regulation and protein-engineering tools in cancer therapy. In 2019, Pedro joined Prof. Santiago's Lab, at the DBMV at the University of Lausanne, Switzerland. Pedro is focused on understanding and dissecting the molecular mechanisms that drive signal transduction in plant cells.
Dr. Francis Lee ?? – Postdoctoral Fellow – email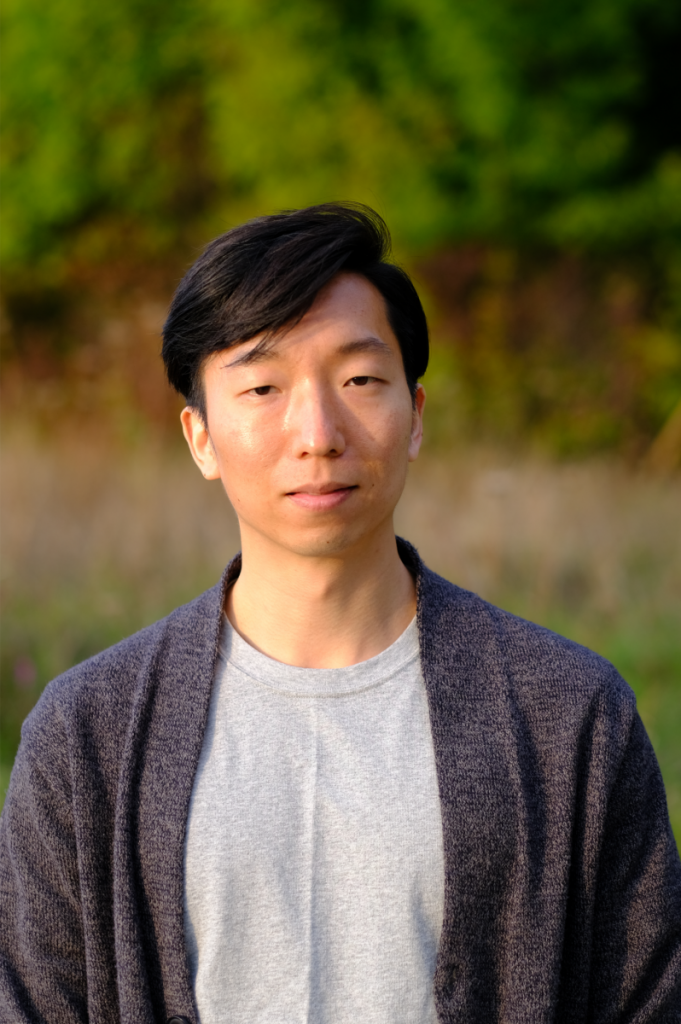 Francis was born in Korea and raised in the city of Toronto, Canada. He completed his Bachelor's degree at the University of Toronto with a double major in Neuroscience and Cell Molecular Biology. Francis then transitioned to plant biology by starting a PhD program with Prof. Daphne Goring at the University of Toronto. There, he characterized two leucine-rich repeat receptor-like kinase subgroups that regulate pollen perception and discrimination in Arabidopsis thaliana. In October 2020, he joined the Santiago group at the University of Lausanne to study how cell wall signaling is transmitted during the plant cell expansion process.
Emanuele Tettamanti – PhD Student – email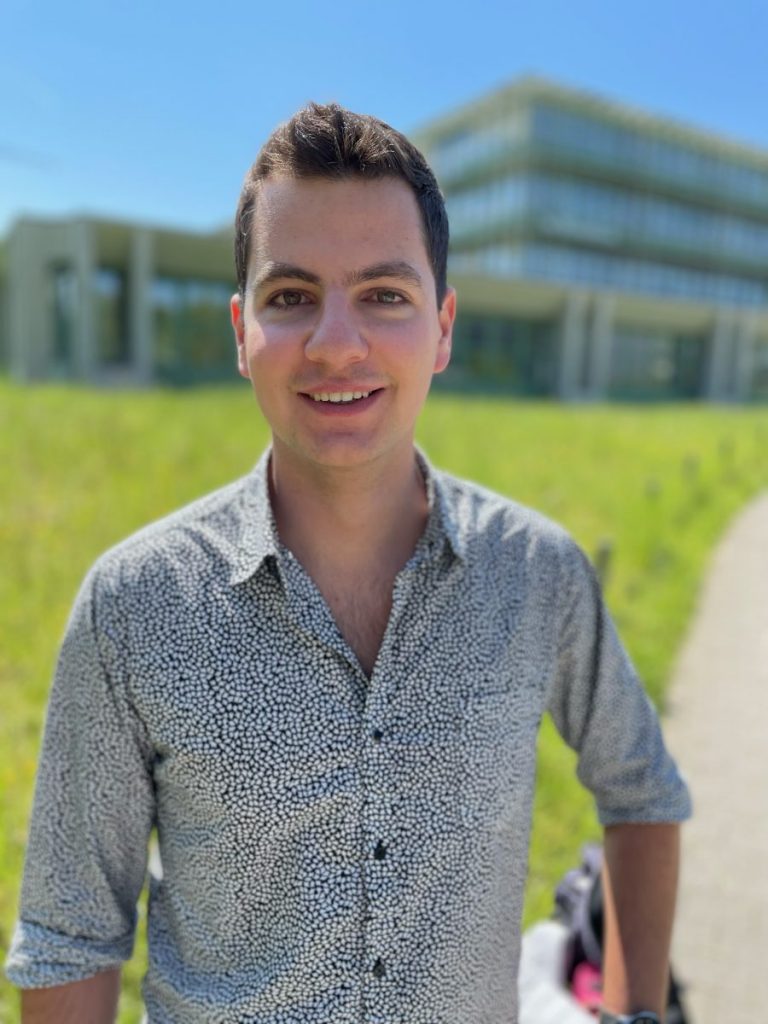 Emanuele studied biology at the University of Lausanne where he obtained his bachelor (2020) and his master degree in molecular life sciences (2022). During his studies he developed an interest in how plant cells sense, interact and communicate with the environment. He first joined Julia Santiago's lab in 2020 for his First step project and worked on ROS signaling effects on HAESA kinase activity. He then moved to the department of ecology and evolution (DEE) for his master project, with a focus on warning signaling of pathogen attacks to neighboring plants through common mycorrhizal networks. In 2022 he joined Julia Santiago's lab as a PhD student. His project aims at dissecting the role of HAESA as inductor of cuticle formation and provide a better understanding of the signals leading to cell re-differentiation after organ shedding.
Owen Kentish – PhD Student – email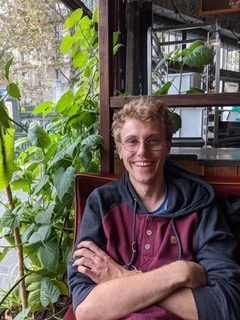 Owen was born in the small town of Bodelwyddan in the heart of North Wales. However, he moved to France and studied at the University of Angers, where he completed his bachelor's degree in plant science production and his master's degree in plant biology. During an Erasmus exchange in Sweden, he contributed to optimizing a protocol which aimed to isolate tagged organelles in Keech's team at the UPSC, Umeå. For his master thesis, at the IRHS located in Angers, France, he investigated nitrate's role in Medicago truncatula seed and heterotrophic seedling performance as well as its effect on the metabolome. Owen joined the Santiago group in late 2022 and is currently looking into cell wall remodelling in the epidermis of Arabidopsis thaliana. His project mainly concerns the underlying mechanisms of HAESA-like 1 signalling pathway, a membrane receptor kinase, which plays a role epidermal patterning.
Estelle Jaquet – Bachelor Student at UNIL – email
Estelle is currently a Biology student at the University of Lausanne. She joined the lab in September 2022. She works collaborating in different projects in the lab.