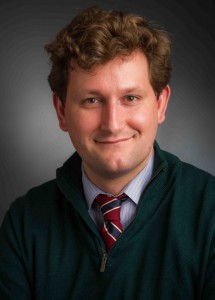 Dr Raffaele Renella MD PhD – Laboratory Head & Pediatric Hematology Group Leader 
After medical school at the University of Geneva (Switzerland), Raffaele trained in Pediatrics at the University Hospital of Lausanne (Switzerland), and in Pediatric Hematology/Immunology/Stem Cell Transplantation in Paris (France). He was awarded the Lord Florey Scholarship of the University of Oxford (UK), and joined the MRC Molecular Hematology Unit at the Weatherall Institute of Molecular Medicine to work in Professor William G. Wood's laboratory on congenital dyserythropoietic anemias. Concomitantly to his work in the lab (PhD from the University of Oxford), he was a Honorary Clinical Specialist Registrar at the Pediatric Hematology-Oncology Unit of The John Radcliffe Hospital (Oxford, UK). In 2010, he joined Boston Children's Hospital, Dana Farber Cancer Institute, Harvard Medical School in Boston (USA), where he completed a Fellowship in Pediatric Hematology/Oncology/Stem Cell Transplantation. While clinically active as Instructor of Pediatrics and Attending Physician at those institutions, he worked in the laboratory of Dr David A. Williams as a post-doctoral SNSF-funded researcher. In 2015, he was recruited to become Attending Physician-Consultant in the Pediatric Hematology Oncology Unit, Department of Pediatrics, University Hospital of Lausanne (CHUV), Switzerland, and asked to lead the Pediatric Hematology Oncology Research Laboratory. His main scientific interest is the study of the anomalies affecting hematopoietic stem cells along their differentiation, and how to translate discoveries in this field into therapeutic approaches for children with cancer and inherited blood disorders.
---
Dr Annick Mühlethaler-Mottet PhD – Neuroblastoma Subgroup Leader
Dr Annick Mühlethaler-Mottet studied biology at the University of Geneva (Switzerland) and received her PhD in Biology from the same university in 1998 working on the regulation of CIITA gene expression, the master controller of MHC-II gene expression, in the Laboratory of Prof. Bernard Mach (Department of Genetics and Microbiology). After a first postdoctoral training with Dr Walter Reith at the University of Geneva, focusing on the MHC-II enhanceosome, she joined the LHOP in 2001as a postdoctoral fellow and was appointed Senior Research Fellow in 2009. Since 2015, she is Deputy Head of the Pediatric Hematology-Oncology Laboratory, Neuroblastoma Subgroup Leader and the delegate of Switzerland to the SIOPEN Biology group for clinical studies. Her main interests are the identification of the genes and mechanisms involved in neuroblastoma oncogenesis, aggressiveness and resistance to chemotherapy.
---
Dr Nicolas Jauquier MD – Research Fellow 
Pediatric surgeon specialising in Surgical Oncology, Nicolas has been active in the laboratory on neuroblastoma projects. Winner of the "Jack Plaschkes " Award of the Swiss Society of Paediatric Surgery, he is currently Chef-de-Clinique in the Department of Pediatric Surgery and continues to contribute to several ongoing investigations.
---
Dr Julien Delobel PhD – SNSF Post-doctoral Research Fellow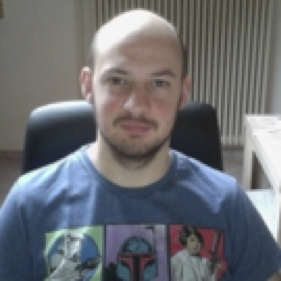 Julien studied biology and biochemistry at the Lille 1 University (Villeneuve d'Ascq, France) where he graduated in 2009 with a master degree in proteomics, after a master thesis from the Institute of Pharmacology and Structural Biology (Toulouse, France), where he uses in vivo protein reticulation and LC-MS/MS label free quantitation to improve and assess the purification of proteasome complexes in the human leukemia cell line U937. Afterwards, he joined the regional blood transfusion service of canton de Vaud (Epalinges, Switzerland) where he obtained his PhD in 2014 under the supervision of Prof. Jean-Daniel Tissot, acquiring expertise in red blood cell proteomics through the study of protein oxidative lesions during the storage of blood products. In 2017, Julien was recruited as a SNSF postdoctoral researcher, to begin a new project focusing on the cell surface proteomics during erythropoiesis in the context of sickle cell disease.
---
Dr Maria-Vittoria Sepporta – Post-doctoral Research Fellow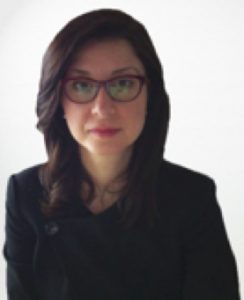 Dr Maria Vittoria Sepporta obtained a MSc from the University of Palermo (Italy) in Chemical and Pharmaceutical Technology (Thesis on the preclinical chemopreventive effects of natural compunds on chemotherapy-sensible and -resistant leukemia cell lines),  and a PhD (2012) in Human Nutrition from the University of Perugia (Italy). Her doctoral research was centered on improving our understanding of the mechanism of action of polyphenols on cancer. In 2011, she was a visiting scientist in the lab of Molecular and Cellular Biology (Dr. Peter Demant) at the Roswell Park Cancer Institute (Buffalo, NY, USA), studying the therapeutic efficiency of irinotecan and its adverse drug effects on a genetic level. After her PhD, she was a post doctoral fellow at the University of Perugia (Italy) studying the chemopreventive effects of polyphenols. In 2017, Vittoria was recruited as postdoctoral researcher to the LHOP, and her project focuses on the the investigation of TWIST1 functions in neuroblastoma aggressiveness and metastasis.
---
Maya El-Natour – PhD Student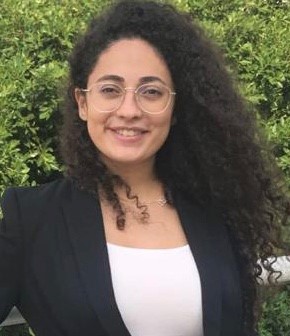 Maya El-Natour obtained a Master in Science from the Lebanese University (Lebanon) and has joined the lab to work with Dr Annick Mühlethaler on the project funded by the Swiss National Science Foundation entitled "Deciphering the functional role of ALK and TWIST1 in neuroblastoma development and progression".  She is enrolled in the Life Sciences PhD Program of the University of Lausanne.
---
Katia Balmas-Bourloud BSc – Research Assistant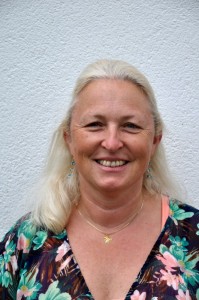 Katia Balmas Bourloud obtained her Diploma of "Technicienne en analyses biomédicales ES" (TAB) in Lausanne in 1995. Then she joined the LHOP where she carries out IHC analyses for the detection of residual neuroblastoma cells in bone marrow of patients. She is also involved in the diverse research projects of the lab and in the management of laboratory equipments.
---
Former lab members:
Dr Lucie Vivancos, PhD Student (2016-2020), now Post-Doc at the Kinderspital Zurich (Switzerland)
Dr Sally Hopkins-Donaldson, PhD, Post Doc
Dr Pu Yan, MD,  Post Doc
Dr Roland Meier, MD-PhD student
Dr Aurélie Coulon, PhD student
Dr Gilda Raguenez,
Dr Julie Liberman, PhD student
Lucienne Lagopoulos, Research Associate
Nadja Chevalier, master student
Dr Gisèle Montavon, MD thesis
Dr Kelly Ascenção, Research associate
Dr Marjorie Flahaut, PhD, Post Doc
Dr Nicole Gross, PhD, MER & DP, former Head of the Laboratory
Katya Nardou Auderset, MSc, Research Assistant