HOW TO TRAVEL TO LAUSANNE ?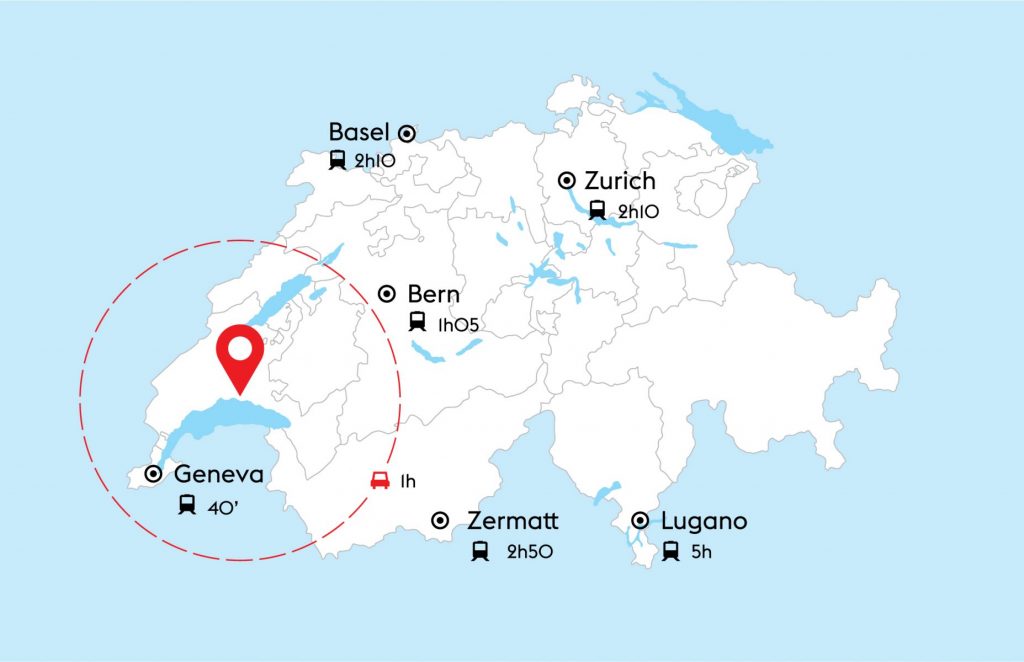 We encourage you to reach Lausanne by public transport.
By train :
The city of Lausanne is very well connected to the Swiss and European rail network, particularly for travelers arriving from France, Italy, Germany or Austria.
You will find the schedules by clicking on the following link: SBB (The Swiss Railway Company)
By air :
Lausanne is directly connected to the international airports of Geneva and Zurich by train. For timetables, please consult the SBB link above.
By car :
Lausanne is connected to the national highway network. However, we would like to point out that traffic can be complicated during rush hours. In addition, it is necessary to buy a vignette to use the freeways (40 CHF).

In case of free-flowing traffic, you should count on an average travel time of :
Geneva : 40 min
Zurich : 2h30
Basel : 2h15
Bern : 1h15
If you want more information about your trip to Lausanne, we advise you to consult the website of Lausanne Tourisme.
HOW TO ACCESS THE UNIVERSITY ?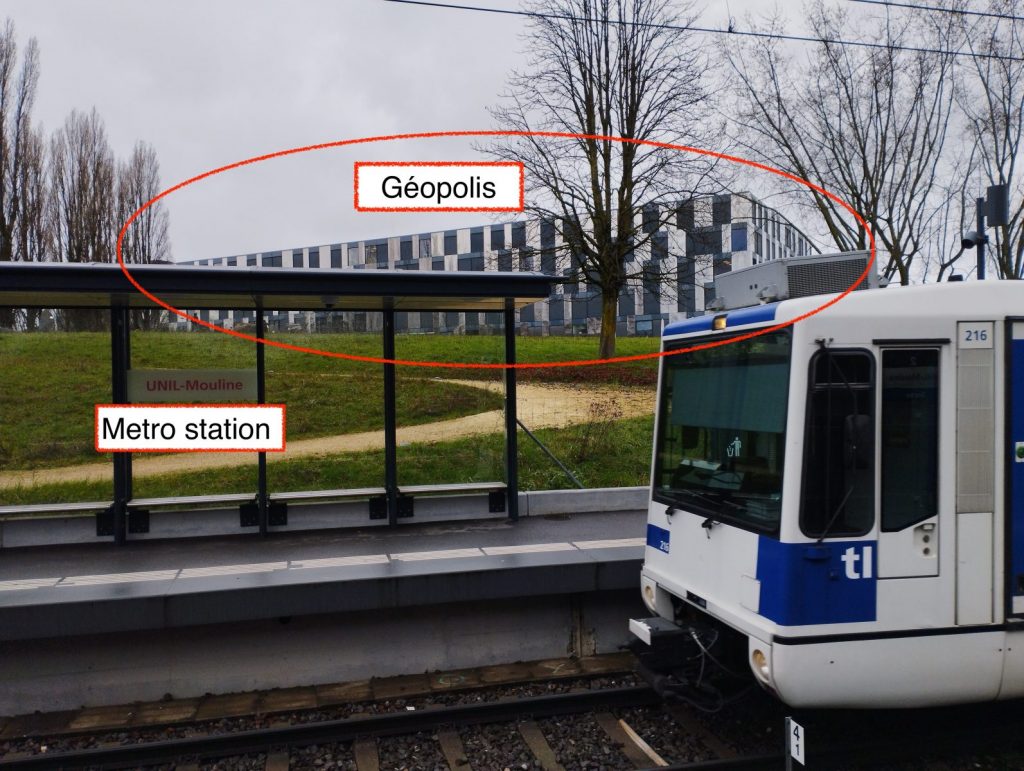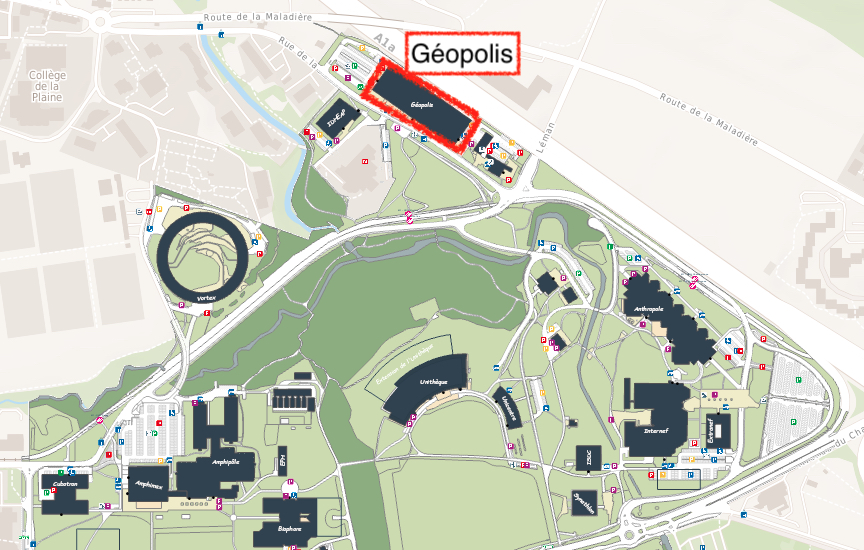 By metro :
The University of Lausanne is located on the shores of Lake Geneva, to the west of the city.
The campus is served by a metro line (M1, Flon – Renens) that connects to downtown Lausanne. The metro timetable is available by clicking here.
If you arrive from the Lausanne Railway Station, you must take the metro M2 (Ouchy) to the stop "Flon" and then take the metro M1 (Renens) to the University.
In order to reach the Géopolis building, where the Congress will take place, we advise you to get off at the "UNIL-Mouline" stop.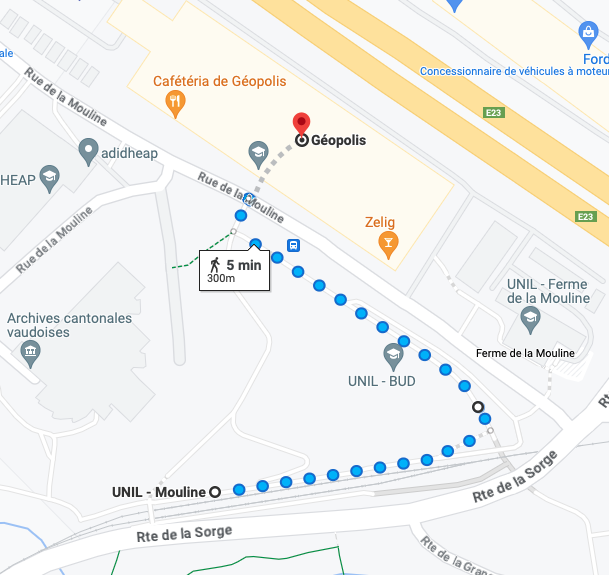 By bus :
You can also access the campus by bus, via the stop "Chavannes-R., Mouline".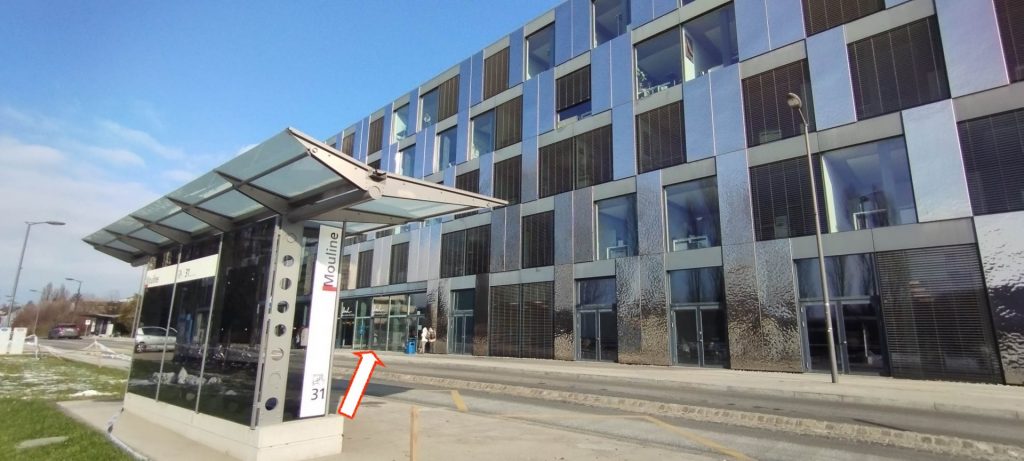 By car :
The campus is located near the highway exit "St-Suplice / Ecublens".
It is possible to park in the Chamberonne parking lot for a fee of about 25 CHF/day.