Cette publication est également disponible en :

Français
From the silver trade in Valais to gold refining
As a specialist in archaeometry, B. Beck had developed during her thesis a method to determine the chemical signature of lead and silver ores from Valais mines. Thanks to this signature, she was able to retrace the commercial circuits established in this region from the Iron Age to the Middle Ages.
After adapting her method to other metals such as copper, B. Beck oriented her research on gold, thus getting involved to more current issues. Indeed, between 50 and 60% of the world's gold production is refined in Switzerland. The various stakeholders (State, refiners, control bodies) are concerned about being able to validate its origin, in order to guarantee that it comes from an ethical and environmentally controlled production (see also links at the end of the article).
A collaboration between scientific research and private enterprise
Initiated in 2016, and concretized in 2019, an Innosuisse project was conducted jointly by Dr. Barbara Beck and the company Metalor (one of the world's largest gold refiners). The objective was to develop a fast and reliable method to confirm the origin of gold processed in refining lines. B. Beck was given access to gold samples from various sources as well as a database of chemical analyses of the company's dorés(unrefined gold bars). For its part, Metalor has benefited from the development of a method for confirming the origin of its dorés.
A fast and low-cost method
A multiple and international interest
The results obtained confirm that this method is efficient in determining the origin of gold from industrial mines. It is fast and low cost and allows refiners to have some control over their suppliers. These results have been published in several international journals. Several refiners, jewelers and trade authorities showed interest in the method, including the London Bullion Market Association (LBMA – the trade association that manages the rules of the global gold market), which praises its contribution to confidence and transparency in the precious metals trade.
Beyond science and methodology, this experiment raises sociological and ethical issues, related to the exploitation of valuable resources such as gold in often very poor regions: to what extent does the local population benefit from industrial mining, often in the hands of foreign companies? What is the balance between the much-needed income from artisanal and small scale mining and the ecological balance of such operations
The Field Experience – A Modern "Gold Rush"
B. Beck went to Peru to collect samples. She was supported by the Swiss Better Gold Association and the Swiss Embassy, which facilitated contact with the artisanal miners, who are often very suspicious of foreign journalists and researchers. The reason for this is the sometimes extremely difficult living conditions (high altitude, no running water, corrugated ironhouses), random state structures, and flourishing criminality, making them an easy target for outside criticism. However, these artisanal and small scale mines bring a modest but important income to the local economy, which evolves in total contrast with the very little developed societies of the nearby valleys. In spite of the sometimes very bad reputation of these mines, they bring financial perspectives to a population often forgotten by the State. This situation is becoming a real headache: a growing but neglected society, more or less managing in an illegal supply chain, sometimes unaware of environmental and social challenges.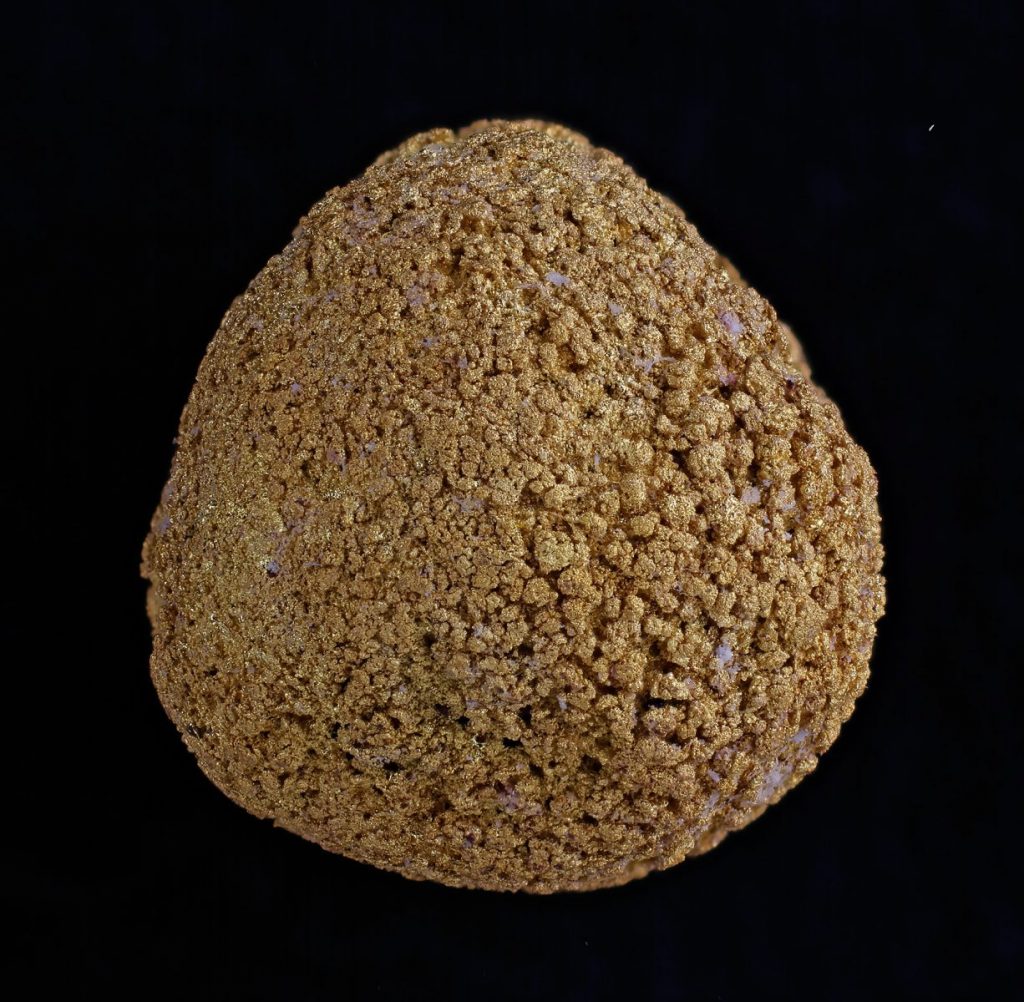 For the future, B. Beck would like to work more on gold from artisanal mines, and follow the evolution of its chemical composition at different stages from extraction to refining. This would allow the integration of the artisanal sector into a legal supply chain, and thus provide the basis for environmentally and socially responsible mining. She would also like to develop her method on other "critical" resources such as rare earths.
Barbara Beck and her research projects