What is the « Anthropocene » ? The concept of a geologic epoch in which human activities have an influence on the Earth that is larger than any other force of nature has been hotly debated since the introduction of the term more than 15 years ago. Each of us, from philosophers to geochemists, may have a different opinion on whether or not the anthropocene exists, when it may have begun, and even on the overall utility of the concept. Our collective « perspectives on the Anthropocene » are the subject of this Society-Nature forum.
We asked three internationally renowned researchers: a historian, an ecologist, and a geochemist to give us their opinion on how the Anthropocene concept relates to their area of expertise. We further invited speakers from each of our institutes to reflect on how the anthropocene concept has influenced research priorities and perspectives in their domains. Through a series of presentations and discussion, this forum will provide an opportunity for all of us in the GSE Faculty to better understand each other's background and perspectives and to consider research themes that touch on all of us.
This special event on the anthropocene is organized within the frame of the Society-Nature Forum which purpose is to simulate inter-institute dialogue around the subject of the different approaches to the concept of « Nature » within the Faculty.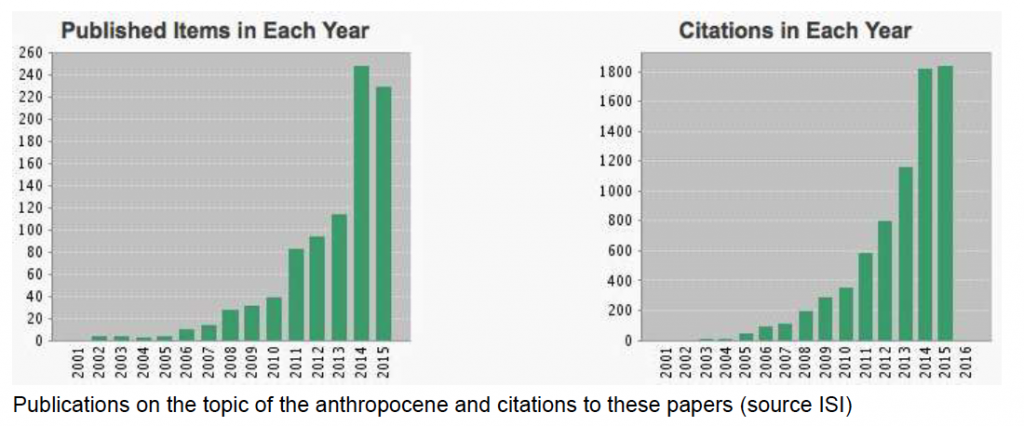 Invited Speakers are : Earl Ellis (Professor, Geography & Environmental Systems University of Maryland), Jean-Baptiste Fressoz (CNRS senior researcher, Paris) and Jessica Tierney (Department of Geosciences, University of Arizona)
FGSE speakers are : Jed Kaplan (IDYST), Torsten Vennemann (IDYST), Thierry Adatte (ISTE), Niklas Linden (ISTE), Alexander Federau (IGD) and Christian Kull (IGD)
Les conférences en ligne