What is AlgorithmWatch Switzerland?
Presentation of the non-profit organization AlgorithmWatch and its activities in Switzerland.
Online event
Le genre des violences en ligne


Échangez sur les composantes genrées des violences en ligne.
Apéro-sciences
Musée de la main UNIL-CHUV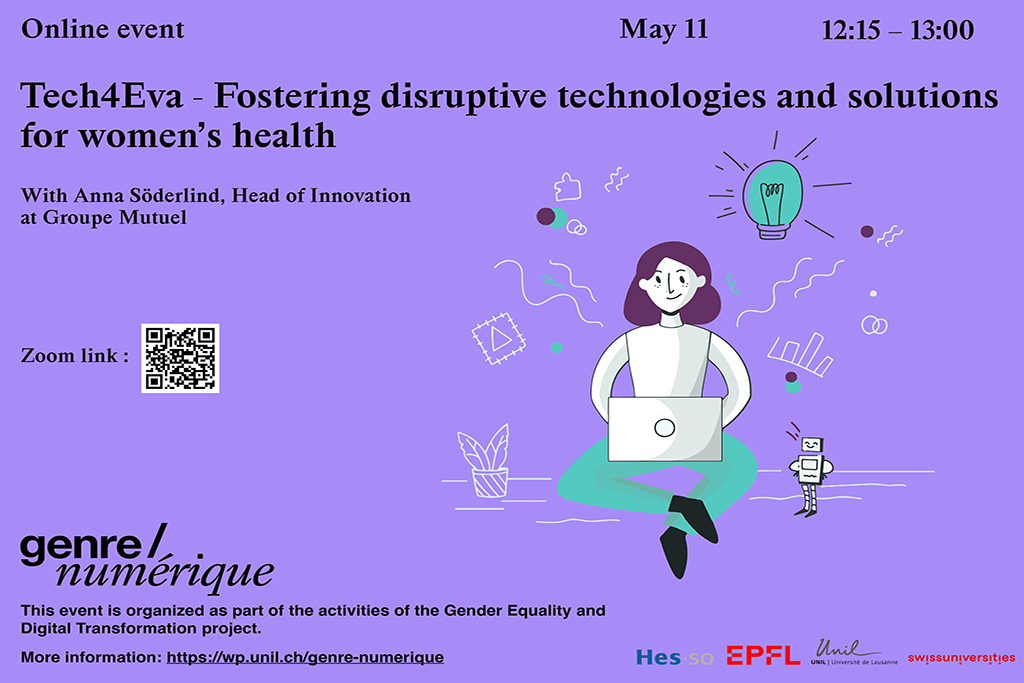 Tech4Eva




Presentation of Tech4Eva, the first start-up acceleration program in Switzerland addressing women's health.
Online event