The main campus of the University of Lausanne can be easily reached on public transportation. Most hotels provide a transport card that allows guests to travel freely within the "Grand Lausanne" (zones 11 and 12), which includes the university.
The easiest way to get to campus is to take the metro (line: M1). There are three stops along the M1 that offer access to our campus: UNIL-Chamberonne, UNIL-Mouline, and UNIL-Sorge. We suggest exiting the metro at UNIL-Chamberonne, as this will place you directly beside the Anthropole building, where the majority of the event will take place.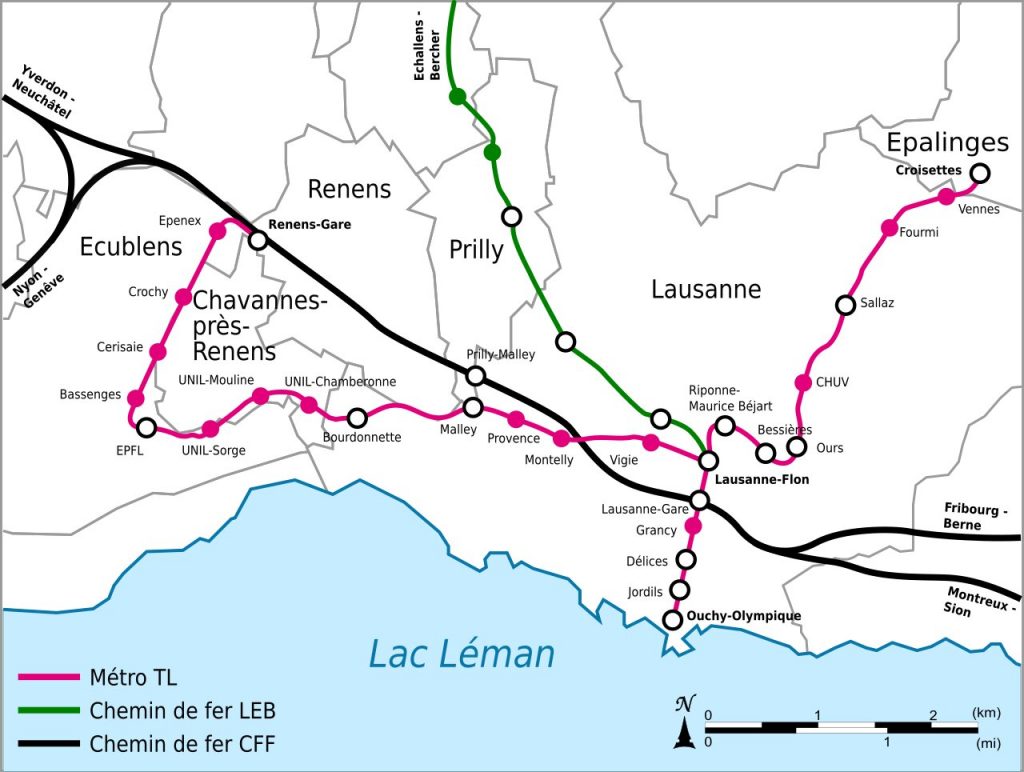 The Anthropole building is located directly behind the metro stop. You can exit on either side of the platform and then head towards one of the main entrances to the building, which will place you on the second floor of the building.
The campus can also be reached by bus. For more information about public transit in Lausanne, including timetables, please consult the Transport Lausanne website, which is available in French and English.