Measuring cities' fragility: an interactive mapping tool.
Launched in 2016 World Economic Forum in Davos from Igarapé Institute in collaboration with the World Economic Forum, the United Nations University, 100 Resilient Cities, XSeer and Canada's Global Affairs, fragile cities  is an interactive tool that allows to visualize cities in terms of their fragility. The platform includes information on over 2,100 cities with populations of 250,000 or more. Cities were graded across 11 variables at the urban scale including population growth, inequality, unemployment, access to electricity, pollutions, exposure to terrorism, homicide rates and reported conflict events.and given a score between 1 (low fragility) and 4 (high fragility).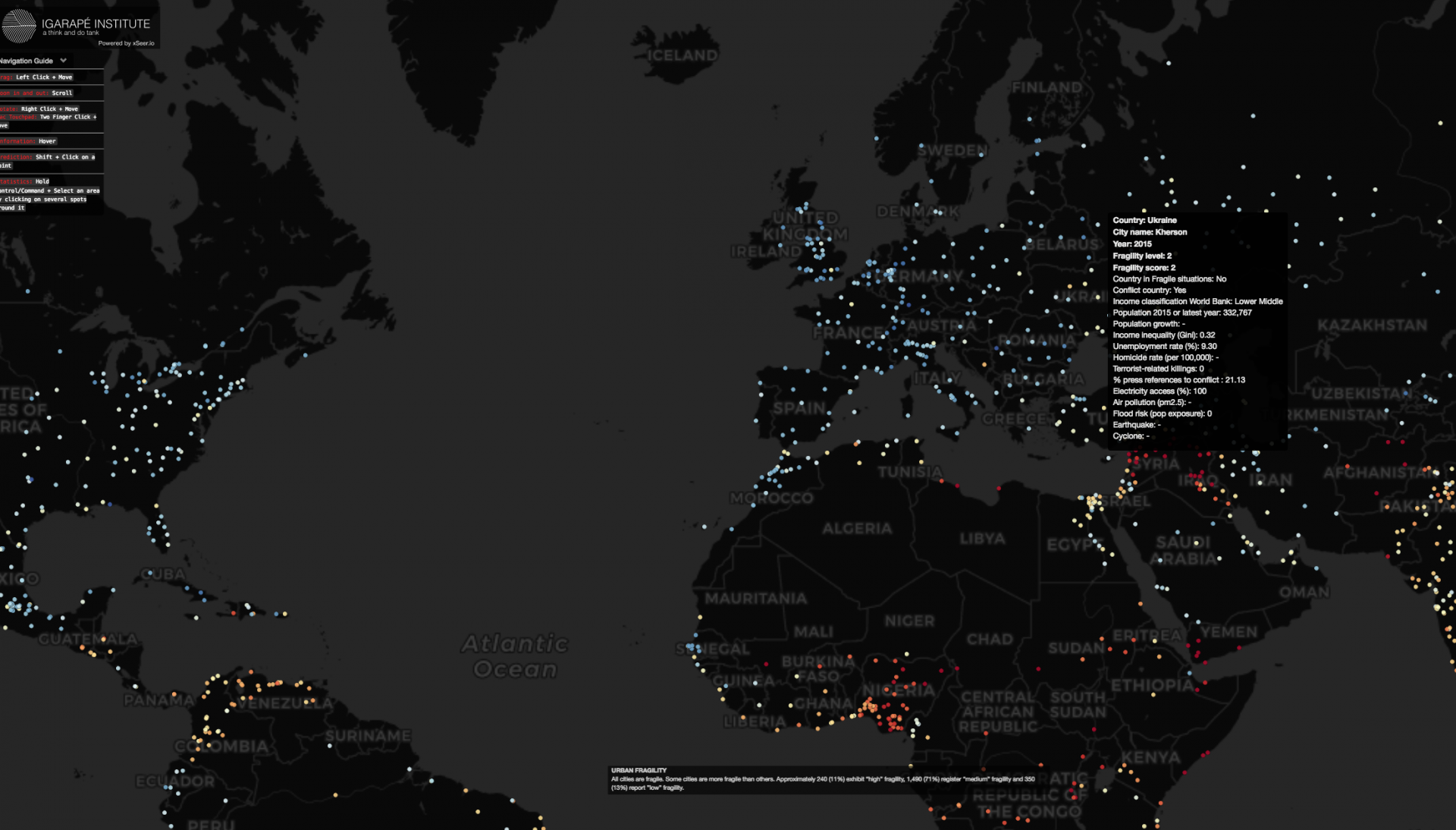 Besides, the evolution of urban fragility parameters in the period 2000-2015, and projections for the future, can be reconstructed by clicking on the dots.Below you can see, for example, the evolution of the fragility index for Lausanne: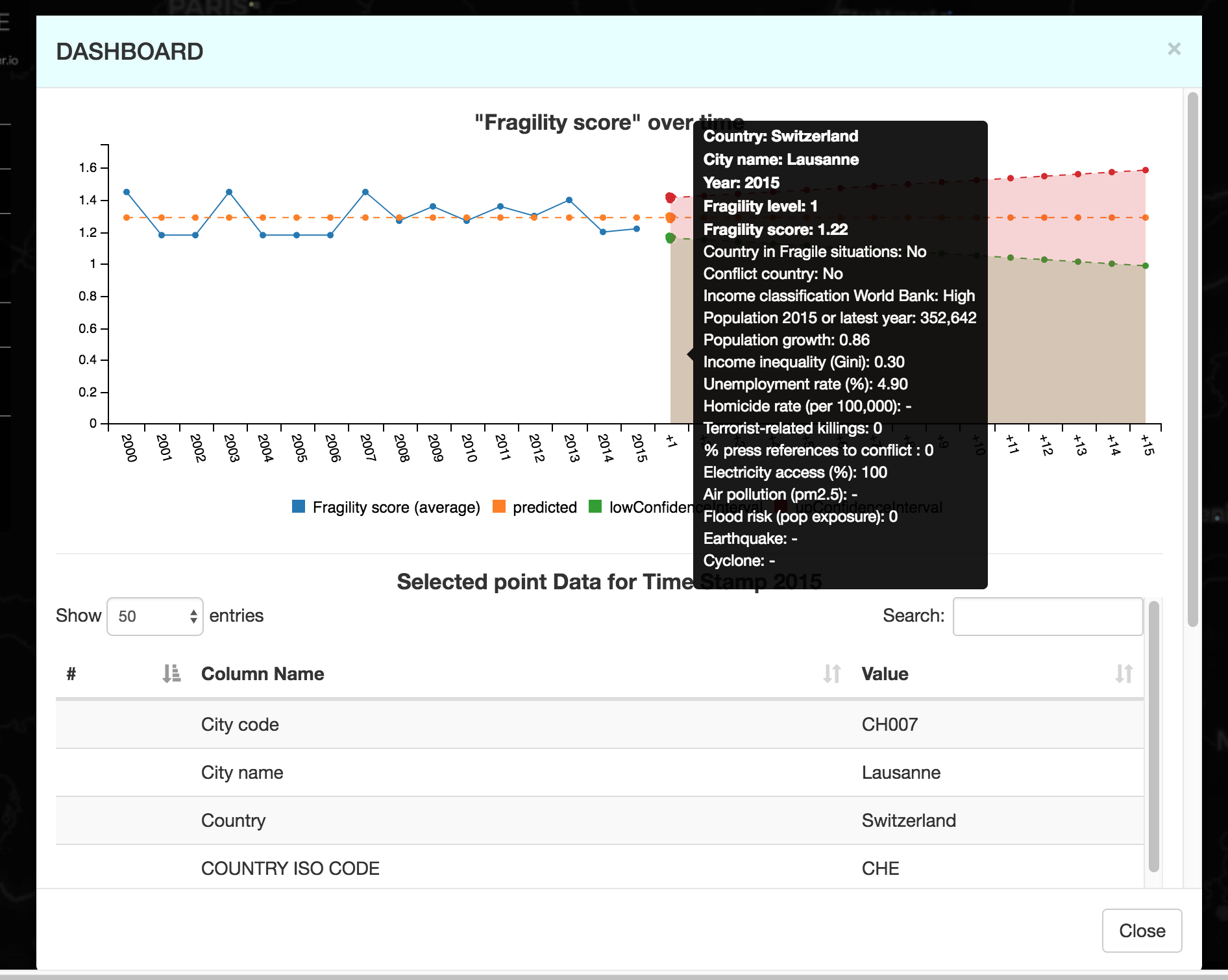 Albeit cities' fragility can be argued to be a much more multidimensional and complex concept, fragile cities is an interesting exploratory tool which could be useful to address issues of urban resilience.
Further information can be accessed here.