Maria Rosa Garrido Sardà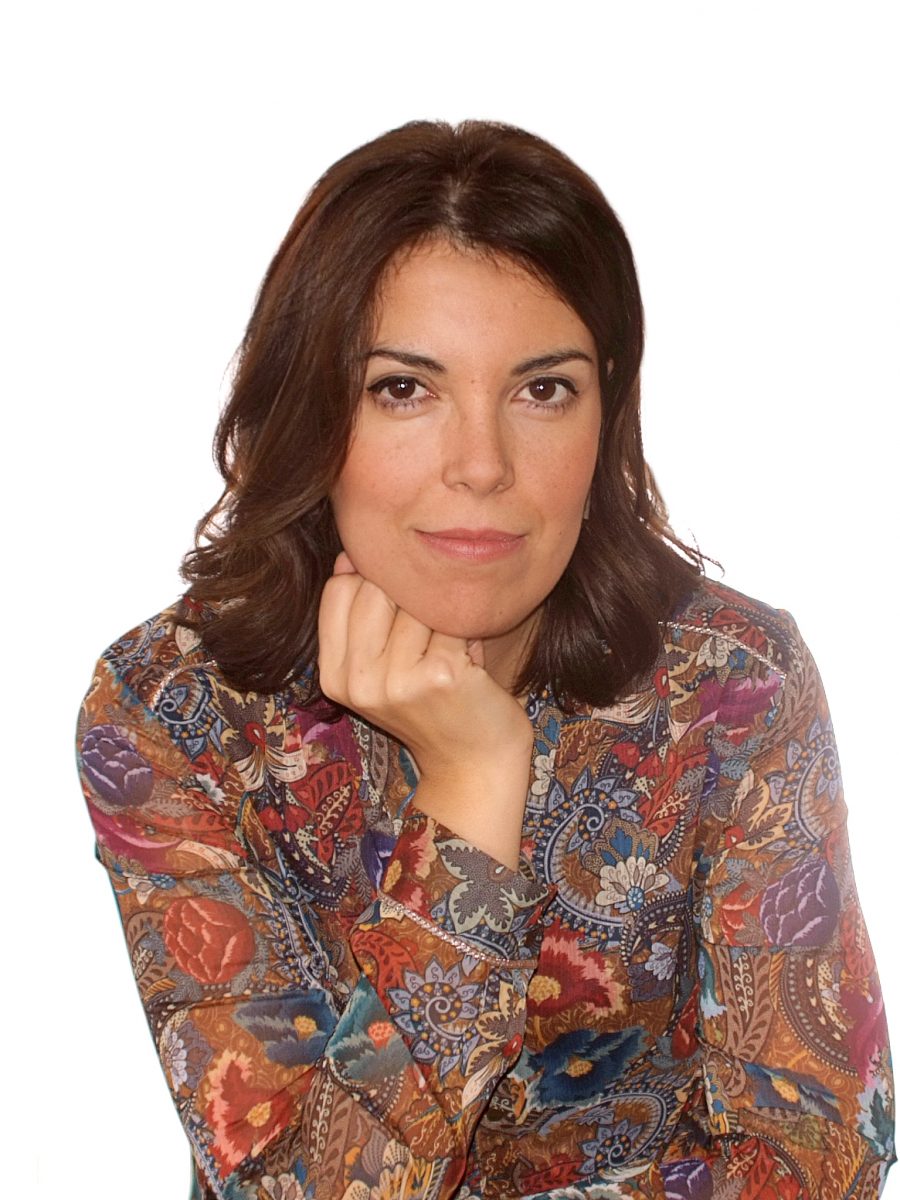 Maître assistante (Lettres – Section d'anglais)
Lauréate du subside Tremplin 2019
"Broadly, my research examines the role of multilingualism in the workplace from an ethnographic perspective, looking at an international humanitarian organisation based in Geneva. Thanks to this Tremplin grant, I will be able to focus on developing this project and my international profile, including a research stay at the Graduate Center (City University of New York)."
In a nutshell, what does your research at UNIL consist of?
My current research project examines the role of multilingualism in the recruitment and career management of mobile staff at the International Committee of the Red Cross (ICRC), a major humanitarian agency based in Geneva. I do this from a critical sociolinguistic perspective anchored in linguistic anthropology. This means that I treat language not as an abstract or neutral system of representation but as a social practice that constructs identities and (re)produces social differences.
This work is particularly relevant because the ICRC has undergone a process of "internationalisation" of mobile "delegate" posts since 1992. These "delegates" come from various backgrounds and cross national and linguistic borders to go on temporary humanitarian missions. The organisation adheres to a fundamental principle of neutrality in armed conflicts, with some tasks reserved for mobile staff. These mobile workers should also be viewed as neutral intermediaries by the people they encounter in the field, such as belligerents, civilians and the local media. This creates a "puzzle" for the Geneva-based pool managers who are responsible for placing these humanitarians: the agency has 80 delegations worldwide and these managers must consider a range of factors, including the linguistic repertoires of the humanitarians they are sending abroad as well as other practical considerations, such as nationality restrictions of entry in place. Linguistically, English is a must-have, French is an asset and other working languages, especially Arabic, are useful for humanitarian operations.
In this context, my study provides a critical analysis of the value attributed to different linguistic resources and more specifically, of the management of mobile communications staff in the light of institutional and socioeconomic transformations. In order to do so, I have conducted interviews and focus groups with mobile humanitarian workers, complemented by institutional documents and selected ethnographic observations of recruitment events.
What do you plan to achieve during the « Tremplin » grant period?
This Tremplin grant will allow me to enhance my scientific profile through peer-reviewed publications and through an international research stay. During my research period in Spring 2020, I will write and submit articles about the ICRC to peer-reviewed journals. These publications will be based on data collected between 2016 and 2018, initially at the University of Fribourg and then at the University of Lausanne. A first paper will investigate the ideological tensions between English and French as institutional languages through the lens of the fluctuating recruitment requirements for mobile staff since "internationalisation". Another paper will delve into the management of multilingualism and nationality in the allocation to mobile staff to delegations, with a focus on the geographical mobility constraints and resulting pathways of communicators in the Middle East. A third paper will explore the ways in which the intersection of gender, class, ethnicity, and age positions female communicators in Arabic and English and shapes their professional and personal decisions. I will take full advantage of this research leave by presenting work in progress at different workshops and conferences.
I plan to spend three months at the Graduate Center (City University of New York), which is an interdisciplinary research centre. I am very excited about this opportunity because I will learn about theories in anthropology, sociology, history and politics that I can apply to my analysis of multilingualism at this humanitarian agency. More specifically, I will collaborate with the glottopolitics research group led by Prof. José del Valle. Glottopolitics is concerned with the role of language, how it is talked about and how it is managed in specific public interventions. I am particularly interested in the host research group's glotto-feminist perspective (a term coined by Ernesto Cuba), which I believe will be of great value for analysing the narratives of female mobile communicators in the Middle East. As a first outcome of this research visit, the host professor and I will collaborate on a paper that investigates the discursive construction of neutrality through certain language varieties, registers and speakers and the material consequences for individuals in our respective supra-national research contexts. We will also organise a workshop on "The political economy of language: interdisciplinary perspectives" in March 2020.