On Thursday evening, June 29, a social event is organised by the conference local committee. This event consists in two parts.
---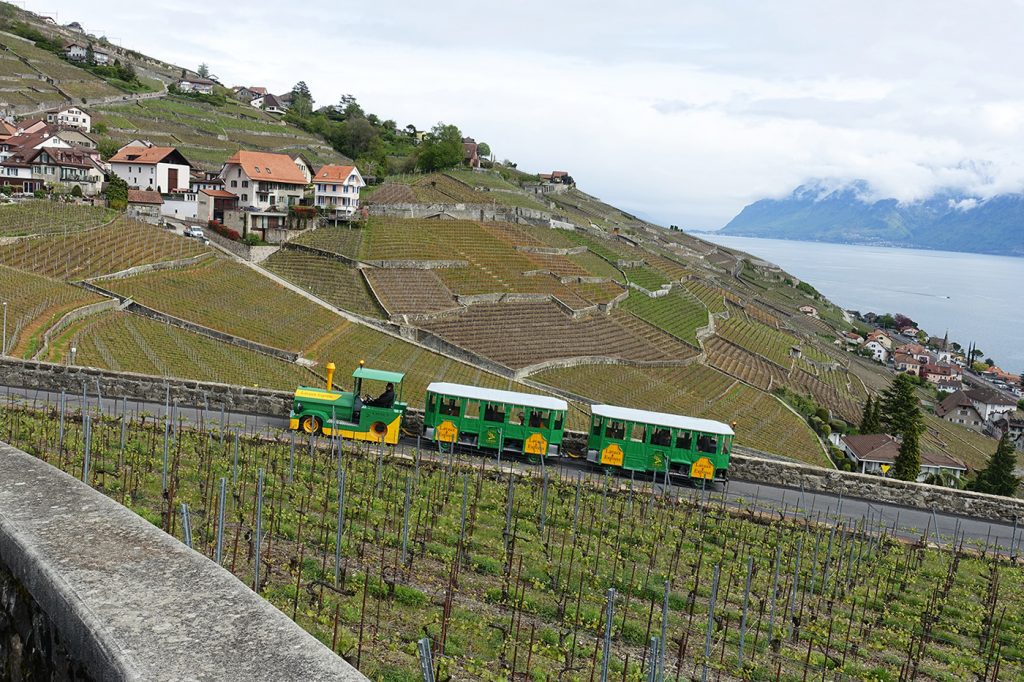 18h30 – 19h30
It is a round trip from Lutry's shore (30 min with public transports from conference location) on a road train to visit the beautiful Lavaux terraced vineyard region. The tour takes approximatively 1 hour.
---
20h30 – 00h00
Le Milan is located near Lausanne train station (20 min with public transports from Lutry) and serves good italian food.
---
Both events are offered by the conference, as well as a public transportation day pass if needed.
After the last session on Thursday, a convoy, guided by the local committee, will accompany the participants from the conference venue to the event locations.