Roll the dice for a successful career!
Presentation of the game: Inspired by positive psychology, narrative approaches and learning theories, REFLECTORY© is a game that allows you to do an introspective and reflective work in a playful way to help clarifying your resources, defining your – professional – interests and specifying ways of growing as well as the steps to take to get closer to your them. The questions use various media (verbal, visual, kinesthetic) in order to adapt to all types of people functioning and preferences. Go to reflectory webpage.
Interested in trying out the game in the presence of the author/creator? You will have the opportunity to sign up on May 12th and play together with 3 other people. The duration of a game is approximately 30 minutes.
Games will start at the following times: 13.00, 14.00, 15.00, 16.00 and 17.00.
With
Aude Poriau, psychologist and guidance counsellor with a federal diploma in adult education and more than 10 years of professional experience in career management.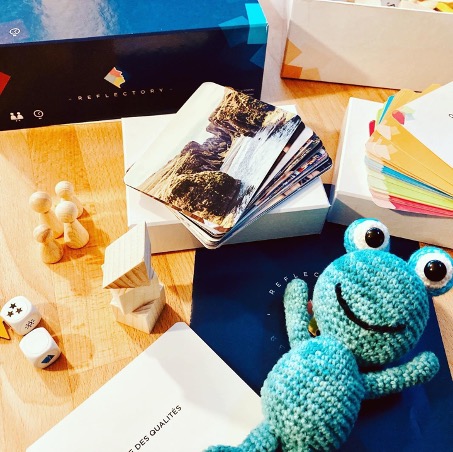 Check out the conference e-booklet to get the most out of the day!
Check out the program at a glance!