Jacques Mourey, Post-doctoral fellow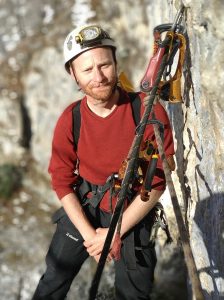 Through an inter- and transdisciplinary approach, I am working on the effects of climate change on sports and nature-based tourism in the mountains, particularly outside ski resorts. My first research focus is to assess the effects of climate change on the conditions of practice of these activities (seasonality, dangerousness and technicality), in particular for mountaineering and hiking. Based on the result of that first research line, I am also studying the adaptation of practitioners – professionals and amateurs – in order to highlight and better understand their vulnerability to climate change. The objective is to make knowledge available to stakeholder in the field and promote the implementation of adaptive behaviors.
Keywords: Sports and nature-based tourism, Adaptation, Climate change, High mountains.