Young Researchers' Exchange Programme with China
31 mars 2022
Toute la journée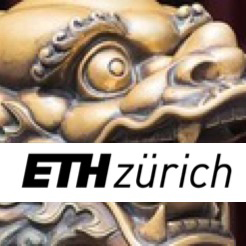 The Leading House ETH Zurich supports the exchange of early career researchers between Switzerland and China (incl. Taiwan and Hong Kong).
Eligibility: Switzerland-​based senior researchers from universities, universities of applied sciences or research institutes and from all scientific disciplines can apply to host early career Chinese scholars (doctoral students or postdoctoral researchers) in Switzerland for 6–24 months. All eligible institutions are featured on ETH website.
Funding: A scholarship is jointly provided by the China Scholarship Council (CSC) and the Leading House Asia ETH Zurich to cover living allowance and international travel.
Application process: The Swiss main applicant (hosting researcher) must apply to the Leading House Asia ETH Zurich using the online application form. At the same time, the Chinese scholar must submit her/his application to the CSC. A co-application is mandatory.
Guidelines, FAQs, and online application form: available on the Leading House Asia ETH Zurich page.